V

inyl

W

indows
Your Personal Style
Every person is different and surprisingly enough, so are window styles! Windows are tucked neatly inside a frame and this is what vinyl windows are, the vinyl is just one, of a few types of materials used to frame windows. The vinyl-style window has a unique look to it, as does aluminium and wood and fibreglass frames, so it really does come down to personal style and tastes. There are many pros and few cons to choosing vinyl windows, with the pros having big pluses like being far more economic, easily custom made, 50 + years of durability and very little upkeep that can be done privately. There are plenty of styles and colours to choose from, and because PVC can be modified more easily than other materials, custom vinyl windows are not only feasible, it is sometimes the preferred framing for windows. When shopping for new windows, it is always a good idea to take into account both exterior landscaping, siding and roofing, as well as indoor décor and decoration styles. You may or may not want your new windows to 'pop' as the main feature and drawing the eyes away from other more desireable features like front of home landscaping, siding, or, interior décor.
Windows Performance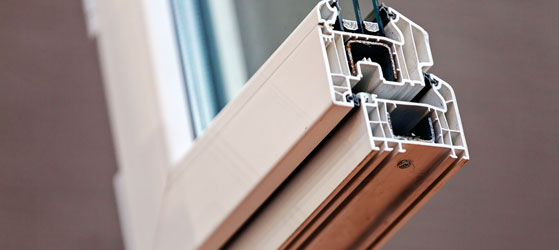 There are quite a few perks to using vinyl windows as apposed to aluminium, wood or fibreglass and one of the biggest perks is vinyl is low maintenance. The vinyl can be cleaned a couple of times a year with just simple cleaners that are commonly found in people's homes anyway and can be done privately Another factor to consider is the lifespan of vinyl, compared to other materials used to frame in windows is, vinyl can last up to 50 years, which is perfect for people that want not only a no-fuss window frame, but also durability and long life! Because of its longevity, vinyl tends to be a one-time investment, unlike some other types of window framing materials.
Windows Sound Insulation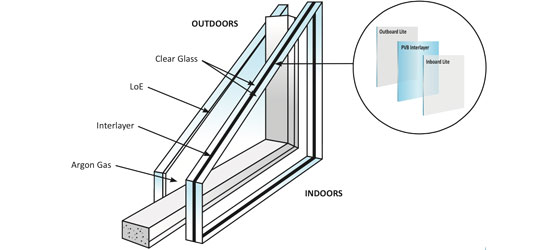 Because vinyl windows are more referring to the material used for the framing, there are no real sound blocking effects when it comes to the framing material used, rather, it is more about the actual type of windows chosen. Vinyl windows can come in a varying assortment such as double hung windows, single hung windows, casement windows, sliding windows and awning windows. There are specialty windows that are specifically designed with a high-grade sound insulation standard in mind, but could be framed in with vinyl if that is the material of choice.
Windows Energy Efficiency
Vinyl windows (or window frames that are encased with vinyl) is commonly known to be thermally resistant, economical, easy to modify because it is a few chemicals added together to form a type of plastic, safer for the environment and has a higher resistance to being degraded by the strong rays of the sun. Rain water often keeps the exterior vinyl cleared away of unwanted build up of dust and air born dirt, so this is another environmental factor in the positive for use of vinyl windows (helping as a preventative of deteriorating and even discolouring over time). The long-time life of vinyl is also appealing for the environment, plastic products are not easily recyclable but the longevity of vinyl windows helps to keep them out of landfills.
Vinyl windows makes up the framing and material used aspect, of a variety of window styles or types, and it has nothing to do with the glass part of your window choice. Vinyl is just another name for its material components (advanced polymer or better known as PVC). Everyone knows that the word PVC is associated with plumbing pipes and numerous other industry products like window blinds for example. The vinyl used for windows is a blend of PVC and added composite materials or metal to reinforce the frames to improve performance, durability & strength and lifespan. The sashes that are used in conjunction with the window function itself, can also be made of vinyl material. The vinyl is used to make up the perimeter frame and surrounding frames, so exposed vinyl is what the eyes see, and texture & colour choices play a big part in the purchasing of new windows.