W

indow

R

eplacement

W

hitby
Window Installation
Having your windows replaced does not have to feel like an overwhelming task, on the contrary, it can be fun to explore your many options, and take this opportunity to change up your windows completely! Window replacement Whitby only requires you to decide (after familiarizing yourself with the different styles of windows, their varying functions and framing material choices) what will work best for your budget, for your comfortability and for the interior & exterior look of your home, cottage or office. Do you want windows that provide air ventilation? Do you want windows that are fixed in place that do not open or close, but let in lots of natural light? Do you want both natural light and fresh air ventilation? These are just some of the questions you should decide, to help you narrow down your choices and get you on 'track' for your next move.
New windows of today are really not as complicated as they seem, and having so many styles to choose from with standard and stock windows & custom-made options, we are sure that you will find precisely what you want and what you need. The fun has already begun, you are researching the opportunities that are before you and exploring all of the latest trending window options! Various colours, textures, styles and sizes gives you the freedom to break away from your old, tired looking and non-functioning windows, and replace them with new, aesthetically pleasing expanses of glass. The framing material is just as fun to pick out, if you are planning on doing a full-frame installation (fibreglass, vinyl, wood, aluminum and composite are some of your choices). If you are going with a retrofit installation (use existing framing and changing out the same size window), then picking the new window (with additional enhancements available like tinting, grills or texturing the glass) is also enjoyable.
Windows Options
There are a few different kinds of windows, but it really isn't difficult to narrow down what types of windows would work beautifully for you in your home. There are some windows that do not open at all (fixed picture windows & fixed casement windows), some that have one fixed pane and one operational pane (single slider windows & single hung windows), some with two working panes (double slider windows, double hung windows & end vent slider windows) and some that are fully operational like casement windows and awning windows. Now, comes the fun part…you can opt to combine different window types, like having a bay window consisting of fixed panes with casement windows, a bow window with operational windows, or have several operational windows placed together! When it comes to window replacement Whitby, your only limited to your imagination and design ideas! Some windows come with a hand crank mechanism and some that slide either vertically or horizontally, so again, you are able to narrow down the choices to what suits your personal tastes.
Windows Performance
Energy savings is the result of energy conservation & reduction, which takes less effort than many people may think. ENERGY STAR® certification, (being the most energy efficient windows product), can provide up to approximately 40% in energy savings! Most window types are coated with low emissivity coatings (low-e glass) and insulated sashes & frames, which enhances energy savings. Window replacement Whitby has ratings in place on every single window, to ensure that our engineering & manufacturing practices contributes to consumers' having the highest quality, most durable, energy-energized and cost-effective windows as possible! Some examples of various ratings are STC rating (sound transmission class/sound blocking), U-factor or U-value (resistance to heat loss), SHGC (solar heat gain coefficient), VT (visible transmittance/amount of light that can penetrate through a window), R-value (ability to retain heat) and air leakage (measurement of the susceptibility to heat loss and gain). The ER rating must be consistent with your climate zone (there are three climate zones in Canada).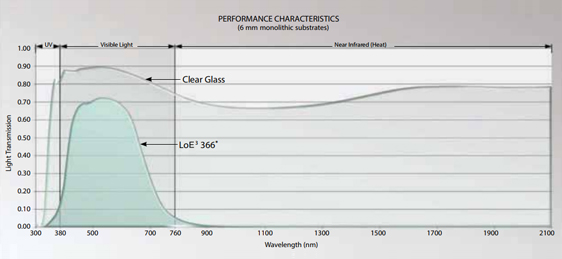 Window After Care & Maintenance
The after care of your new windows is simple, inexpensive and only takes a few minutes of your time (cleaning your windows and frames should be done minimally four times a year when a new season rolls in). Gentle soaps, warm water, soft rags and gentle glass cleaner are all you need to prep your windows for an oncoming season. Be sure to rinse the residue of any soaps off well to ensure that there is no residue to damage any parts of your windows. The hardware or working parts of your windows do require lubrication from time to time (you can use lithium grease, automotive grease or even petroleum jelly, but not petroleum-based lubricants). When lubricating rollers and hinges, use a silicone based lubricant.