P

atio

E

nclosures
Enclosure Equals Extension
The main types of materials used when exploring your options for patio enclosures consist of glass, vinyl, aluminium, screening and sometimes homeowners use the same materials that are matched to the actual house to add on a sunroom. The screen patio enclosures of course, are more cost effective than glass patio enclosures, which would be ample if used in the warmer months to ward off annoying insects, but still have plenty of natural light and fresh air flow. Glass patio enclosures can protect you from the weather elements and insects, while adding more value to your home. There are three season glass patio enclosures (single paned glass that is cost effective for the use of spring/summer & fall weather conditions) and four-season glass patio enclosures (all-seasons with double paned glass which offers thermal protection and energy efficiency). Vinyl patio enclosures are a top choice for many homeowners for their durability, maintenance-free appeal, resistant to mold, offers a wealth of colour palettes & wood-look or metal-look manufacturing, and are easier to install. Aluminium patio enclosures are more cost effective than vinyl, is equal in durability and possesses a plainer exterior (alumawood is a type of aluminium that is manufactured to have the appealing look of authentic wood, which is a great option).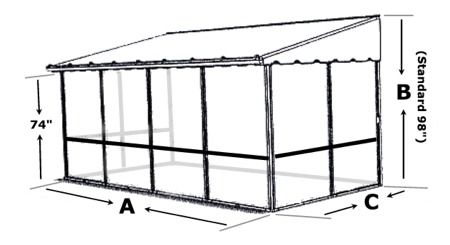 Patio enclosures that are offered come in a rich variety of styles, ranging price points (which helps to stay within a set budget) and a delightful blend of decorative colours & weather-durable materials. Your patio shape and deign will have an influence on what kind of patio enclosures would work best for you. A great first step is to ascertain if your new patio enclosure will be used in all seasons, some seasons, as a privacy shield, or just as a protective and enjoyable guard against the hot sun and pesky insects. This information will help us to guide you in choosing the best enclosure for your intended needs. A patio that is a multi-usable space that includes sunbathing, shade from the sun, etc., then solarium-styled patio enclosures (some have glass or plastic overhangs/roof) that may be 'just right' for your home. A sunroom is often the term used when discussing patio enclosures, which basically translates into a more solid structure with a solid covered roof, rather than just a covered patio. There are, quite literally, countless options when it comes to the different styles of enclosures for your patio, it again depends on your personal preference and how you wish to utilize your enclosed outdoor space. Some enclosures only adapt a frame and screening, some offer full glass, frameless/full glass panes on tracks and there are aluminium or vinyl enclosures. Patio enclosures can be curved (provides increased natural light and expansive views) or have a straight design (provide more versatility and have more 'contemporary' sightlines).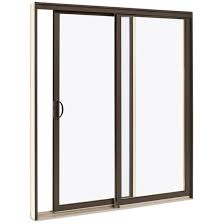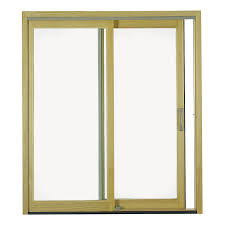 Entrance doors are typically either made from fibreglass or steel, and this is for a very good reason. Steel doors are trending today for their strong & durable quality and their smooth surface provides an even-colour result when painted. You also have the excellence found with fibreglass entrance doors, with grains (oak-grain, rustic-grain, mahogany-grain & hemlock-grain) that 'open-up' the look of a wooden door, that is warm, rich and inviting. Fibreglass is also rust-resistant, will not corrode and is resistant to easily denting. There are also choices like wood doors, PVC/vinyl doors, composite doors and glass doors (which are typically used for patios).
Enclosure Extras
As some homeowners are quite handy, our company offers three options for erecting your new patio enclosure, you can build it yourself, purchase a pre-fabricated patio enclosure or have one of our patio enclosures experts assist you with hiring a contractor to install or build it for you. If you decide to build your patio enclosure yourself or with a knowledgeable contractor, this provides the opportunity to customize your enclosure through your own designs. Take note that some patio enclosure kits include everything that you need, and some can just provide the essential hardware and not the actual construction materials. A fun alternative that is also an option are retractable patio enclosures (completely slide the enclosure open or closed, to coincide with weather conditions, to use as entertainment space or to just decide on instantly creating an enclosed space for energy savings for your home!).