W

indow

R

eplacement

M

arkham
Window Installation
Whether you are making the switch between your old windows to new window replacement Markham because you are upgrading your windows for modern styles or, you are replacing your windows out of necessity, you can rely on our windows specialists to help you along the way! You have taken the correct first step, by performing your own investigation about window replacement. Working with our professional team, we will assist you in the not-so-difficult decisions that you will make, in order to stay within your budget, and obtain the highest quality windows possible for your personal budget. There are several factors that you should know before making any hard decisions, and listed below is great information that will get you under way!
New window replacement Markham can actually be a fun experience, once you know about all your options that are available, through our manufactured windows (stock windows) and custom made to order windows. Just like people have different 'personalities', so do windows, with various styles, sizes, performance aspects, framing choices and colours, you can really dig your heels in and be very creative! You have a couple of options when it comes to window replacement, you can use your existing frame and just snuggle a new window into it (not always advisable if your frame has aging and damage), which is called a retrofit. The other option is to pull out the old window and the entire frame, right down to the studs (this is the more ideal choice to ensure your new window is going into a new, undamaged frame and provides the opportunity to expand the structure space for larger windows), which is called a full-frame installation.
Windows Options
To simply break down the various styles of new windows of today, you can think in terms of sliding windows and hand crank window functions. Sliding windows can either slide horizontally (end vent slider windows and single & double slider windows), or, vertically (single hung & double hung windows). Hand crank windows are becoming more popular for their added security when locked into the closed position and the tighter, compressed seal it offers (casement windows and awning windows). There are fixed windows that do not open or close, but are used as a means of flooding a room with natural light only (picture windows, fixed casement windows and some bay windows & bow windows). So, a good step forward would be for you to decide if you want both fresh air ventilation and natural light, or just natural light. Once you have decided what your needs and wants are, then you can narrow down which windows would work best for you and your home…and move ahead to choose your framing material (vinyl, wood, fibreglass, composite or aluminium).
Windows Performance
The ratings on window replacement Markham are in place so that you are fully aware of the maximum performance that each window will execute. Windows cover a variety of conditions that serve both the inside and outside of your home. The various ratings cover ENERGY STAR® certification (energy efficiency), STC rating (sound transmission class), R-value (ability to retain heat), air leakage (measurement of the susceptibility to heat loss and gain), SHGC (solar heat gain coefficient), VT (visible transmittance/amount of light that can penetrate through a window), U-factor or U-value (resistance to heat loss), and low-e coatings (significantly reduce heat loss and prevent harmful UV rays). Because of the three different climate zones in Canada, certain ratings must coincide with your specific climate zone.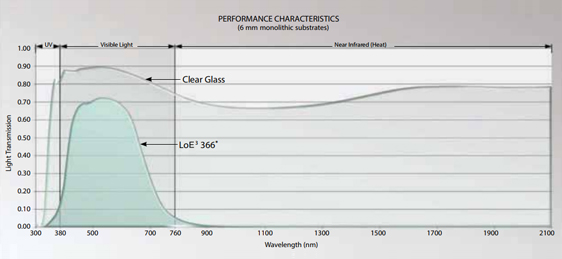 Window After Care & Maintenance
Your new windows have finally been installed by our window specialists, and as you stand back and admire them, you should know that caring for them is very easy (one of the biggest perks to investing in innovative and strategic technologies!). Warm water, a soft cloth and a bit of gentle soap will do the trick nicely, for your framing, screens and even your glass panes if you rather not use glass cleaner. The working parts on your windows that open and close is called hardware, which can be gently cleaned too, but should be lubricated periodically to keep the hardware working smoothly and functioning at peak performance. Our installation experts will advise you of the types of lubricants you should use, how to apply them and how often you should do this task.