W

indow

R

eplacement

G

eorgetown
Window Installation
Your new windows have finally been installed by our window specialists, and as you stand back and admire them, you should know that maintaining them is very easy (one of the biggest perks to investing in innovative and strategic technologies!). But, before that can happen, our customers have some fun decisions to make such as what style of windows would work for them, the various options in the functions of windows and the performance factors they require for their specific climate zone here in Canada. Window replacement Georgetown is an easy process, from the first steps and decision making, all the way through to the installation and care of the new windows (our helpful window specialists are on hand for advice, guidance and precise in-depth information).
There are a few things homeowners should know before diving into a complete overhaul of window replacement Georgetown, like all the fun and creative options they have (like customization), the varying levels of the quality of windows, the differences in performance factors and how to achieve the results they after with the finished products. The switch from old to new is not only an exciting opportunity to enhance the overall energy savings of a home, business or cottage, but it also adds real value to any property too! Our windows specialists can assist you with crafting your own designs, inner-mixing different window styles and help you to meet your own, personal goals. Customizing your window choices is super-easy, or, you can opt to go with a fusion of already manufactured windows. There are choices when it comes to the glass used in your new windows, there are framing and casing (mouldings) material options (aluminium, wood, composite, fibreglass & vinyl), and a beautiful selection of designer colours or standard white, to compliment your interior décor and exterior landscaping. You can mix n' match interior and exterior designs with the framing (for example, wood on the inside and low maintenance vinyl on the outside).
Windows Options
Windows of today have addressed many issues of the past, and our engineered 'high performance' windows reflect those changes. The most popular type of windows are casement windows because they are versatile and use a crank handle to open & close the multi-directional panes, and in the closed position, the handle locks down into place, ensuring a tight seal and adding security. Then comes the also popular single & double hung windows (the single hung window has one sash that opens and closes vertically, and the double hung window has two sashes that open & close and slide vertically). Other types and options for windows available for your consideration are awning windows, that opens and closes just like an awning, from the bottom and outwards and controlled with a hand crank. End vent slider windows have a fixed centre window with an operable window on each side for fresh air flow. Bay windows & bow windows are great for providing wider expanses of glass panes (which casement windows can be added for both air intake & more expansive views).
Windows Performance
New windows have ratings (like ENERGY STAR® certification, being the most energy efficient windows product provide up to approximately 40% in energy savings) and standards that must be met through the manufacturing process, to ensure the best quality and energy efficient windows. Our engineering designs and manufacturing practices contributes to providing the highest quality, most durable, energy efficient and cost-effective windows as possible! Some windows have a STC rating (sound transmission class) sound blocking rating, (thicker laminated glass & large air gaps between panes to filter and block sounds). The glass in the window panes have a few different options through the manufacturing processes… there are different types of glazing for the glass, some which can reduce solar heat and some that can increase solar heat from the suns rays (tinted glass absorbs natural heat from the sun and reflective coatings reduce the natural heat from the sun).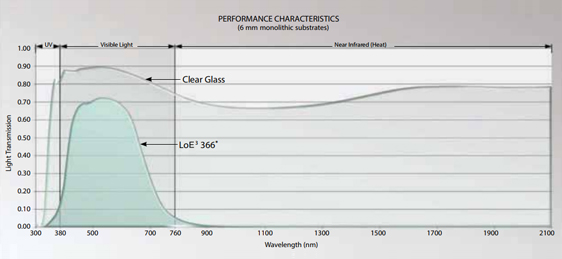 Window After Care & Maintenance
Gentle soaps, warm water, soft rags and gentle glass cleaner are all you need to prep your windows for an oncoming season (cleaning should occur 4 times a year). It is very important to rinse away any soaps & cleaners very well, to ensure that there is no residue left to damage any parts of your windows. Never use any harsh chemicals, scratchy cloths or sponges and do not use acidic solutions like vinegar, bleach or ammonia. Moving hardware pieces will require lubricants, which our friendly team of window experts can provide helpful information when choosing the right hardware lubricants.