W

indow

R

eplacement

K

itchener
Window Installation
Most people that are considering replacing their windows stems from wanting to get more energy efficient windows that will help in the process of conserving resources like heating and air conditioning. Knowing about the different pieces that makes up a whole window and being able to 'eye' them for defects, performance issues or damage, will help to really know for sure if existing windows need replacing. Our friendly window replacement Kitchener specialists and company staff are here for you, to help guide you and offer advice, and if there is a budget in place, we will work with you to stay within it. Every window type has a distinct, unique purpose, so narrowing down how you want your windows to function, the style of windows, colours and materials used for framing, can all be decided up front. The advanced technologies that are engineered into today's windows do come at a price, but working with you, we believe there are cost-effective solutions that will meet your expectations.
There are basically two types of windows, windows that open & close and windows that are fixed into place with no options to open or close. Fixed windows generally are picture windows (hence their name) that lets in lots of natural light from outside and may provide views but has no other function. Then, you get into working windows, some that have one working pane and some with two working panes, that open and close at your leisure. Some of the most common types of window styles are awning windows, casement windows, single slider windows & double slider windows, single hung windows & double hung windows, end vent slider windows, picture windows, fixed casement windows, bay windows & bow windows and custom windows.
Windows Options
Single & double slider windows basically slide open and slide close, in a horizontal direction, so you can adjust how much or how little you wish to have fresh air ventilation. The windows with a bigger 'pop' of personality are casement windows because they are very versatile, can easily be multiplied to provide a more expansive swath of incoming natural light and loads of fresh air and they are aesthetically appealing, fit into any architectural structure, beveled exterior sash designs (larger glass area) and are slimline in appearance. Casement windows use a crank handle to open & close the multi-directional panes, and in the closed position, the handle locks down into place, ensuring a tight seal and adding security. The single & double hung windows offer something slightly different, the single hung window has one sash that opens and closes vertically (think only the upper half of the window is operable) and the double hung window has two sashes that open, close and slide vertically (think both the top and bottom of the window is operable). There are very quaint awning windows, that opens and closes just like an awning, from the bottom and inwards, and controlled with a hand crank. End vent slider windows have a fixed centre window with an operable window on each side. Bay windows and bow windows are great for providing wider expanses of glass panes for both air intake & views. Window replacement Kitchener also offers custom windows that are designed and manufactured to meet your specific and individual needs.
Windows Performance
Windows do not consume energy, but rather, they can be a big source of energy loss, and this is where a windows performance issues comes into focus for homeowners. Most window types that are newer are coated with low emissivity coatings (low-e glass) and insulated sashes & frames, which enhances energy savings, makes a room more comfortable and less chances of condensation appearing on the glass. The difference between choosing a standard window and an ENERGY STAR® certified most efficient windows product is equivalent to approximately 40% in energy savings! Our company ensures that there are labels & certifications dedicated on windows to specifically show which of the three Canadian climate zones the windows are designed and manufactured for, which even furthers our commitment to our customers to make sure the 'climate-friendly' window replacement Kitchener you are choosing fits your personal weather-dictating environment.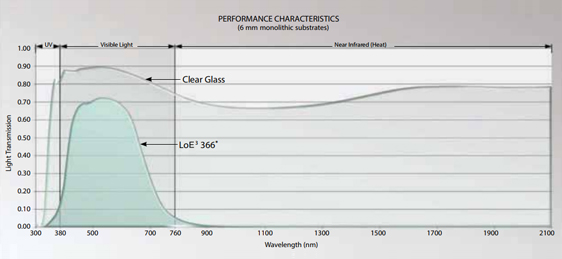 Window After Care & Maintenance
Using gentle soap and warm water, cleaning the glass, inside frame and exterior frame can be done prior to each season to ensure a debris-free performance. The key is to make sure to rinse all soap residue from the windows, as some framing and casing materials can crack or peel if there is a residue of soap left behind. If the windows are operational, that means there are pieces of hardware (that make your windows move) that also should be kept clean and lubricated occasionally.