W

indow

R

eplacement

R

ichmond

H

ill
Window Installation
There are some unusual words used when referring to window replacement Richmond Hill, but we are here to help you break through the mumbo jumbo, and simplify your task at hand…replacing your old windows. The change over from old windows to new windows can be a fun experience and even a little bit exciting, because nowadays, windows kind of have their own personality, with different dimensions, styles, functions, performance factors, wide berth of price points and varying levels of energy efficiency. You can take an in-depth look at custom made windows or stock windows, re-think how you want your replacement windows to perform for any given room, and fuse together fresh ideas for possibly a new look to go with your new windows (restructuring a wall to add a totally different window, or a few different windows for a more desireable expanse of glass panes like a bay or a bow window).
Being creative with window replacement Richmond Hill? Yes, you can be creative and design your own fresh look that will not only enhance the interior décor of your home, but the exterior façade as well! This is where the fun stuff begins, looking at all your options and playing with the notions of re-vamping window spaces with more energy efficiency, sleeker styles, better fresh-air flow and framing materials, that will add that 'pow' to your home (not to mention raising the value of your home too!). Our team is ready to sit down with you and help you to set out a solid budget plan and look at all your options that fall within it.
Windows Options
For replacement windows, you have a variety of window types that are operational by either a hand crank or by a vertical or horizontal sliding motion. Casement windows and awning windows utilize the hand crank feature, with casement windows being a favourite of builders and homeowners because of their lock down ability, which in turn serves to provide a tighter compression seal (great for energy efficiency) and enhanced security. Single slider, double slider and end vent slider windows all slide horizontally, and single hung and double hung windows slide vertically. The most energy efficient window type are fixed windows that do not open & close, they are used as a means of bringing natural light into a room, without any fresh air flow (picture windows, fixed casement windows, bay windows and bow windows). This is a really great opportunity to blend fixed windows and operational windows (works beautifully with bay or bow window configurations), or, a larger expanse of just fixed windows…there is wiggle room for your imagination to take off and explore the many possibilities!
Windows Performance
The reason new windows have ratings is to identify their level of performance and what those performances are. Windows cover a variety of conditions that serve both the inside and outside of your home. The various ratings cover ENERGY STAR® certification, STC rating (sound transmission class), R-value (ability to retain heat), air leakage (measurement of the susceptibility to heat loss and gain), SHGC (solar heat gain coefficient), VT (visible transmittance/amount of light that can penetrate through a window), U-factor or U-value (resistance to heat loss), and low-e coatings (significantly reduce heat loss and prevent harmful UV rays). There are additional options that can enhance the glass further for a higher impact & rating like increasing the number of panes used (double to triple) and adding glazing layers.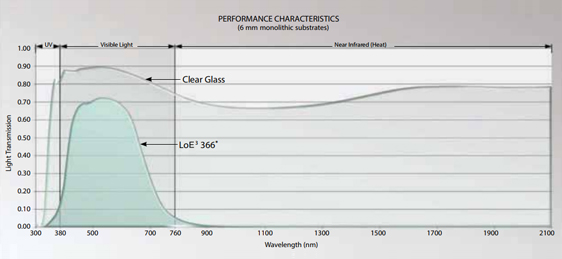 Window After Care & Maintenance
The hardware or working parts of your windows do require lubrication from time to time to keep them in good working order. Cleaning the hardware can be done with a mild soap & water and a soft cloth, including the hinges, locks, handles, operating arms or hand cranks (make sure to rinse well without soaking the hardware with water). When it comes to lubricating the hardware (when completely dry and free of any dirt or residue), you can use lithium grease, automotive grease or even petroleum jelly (not petroleum-based lubricants), and when it comes to lubricating rollers and hinges, use a silicone based lubricant. You can use glass cleaner safely on your glass panes, but for your screens (which can be easily removed and put back for cleaning) and framing, you can use warm water, a mild soap and a soft cloth.