W

indow

R

eplacement

P

ort

H

ope
Window Installation
Window replacement Port Hope can be a more relaxing experience than you may think and can be a little bit fun too! Switching out old windows for new windows does not have to be an overwhelming task, in fact, with today's new windows innovations, choices of styles and thermal/insulation technologies, you will find that window replacement is quite simple and can meet your personal design expectations and meet your financial goals and budget. Another piece of great news is, you can rely on our window specialists to guide you, so that you stay on point and within your budget (with so many options available, it is easy to get carried away!) and make sound decisions that work best for your home and for your design style.
Windows and frames are manufactured to perform differently, so if you know in advance which one of the three Canadian climates you live in, if you want a full-frame installation or a retrofit installation and which rooms should have ventilation, and which could simply use a fixed window, you have already jumped way ahead in squaring up what you require for your window replacement. Knowledge is power, and you truly can 'see through' your choices and move forward with confidence and make sound decisions. Working closely with our friendly team of window specialists, you can opt to make your new windows a collection brought together by different styles of windows, you can dig into the 'extras' that upgrade your custom made or stock windows, and you can change up the accents like tinting, grills, texturing the glass in the panes and much more! The material you pick for your frames is also a little bit of fun, with options like wood, fibreglass, aluminum, vinyl and composite.
Windows Options
There are many window types that do not open or close, but merely let natural light into a room, which are picture windows and fixed casement windows. Larger windows that provide an expansive swath of glass panes are bay windows and bow windows, which can be mixed up to encompass both operational windows and fixed windows. If you like the idea of a hand crank, then your options are awning windows and casement windows. If you prefer a sliding window, then vertically sliding window choices are single hung and double hung windows. Windows that slide horizontally, your choices are end vent slider windows, single slider & double slider windows. There are lots of windows options that allow for a more creative touch, such as mixing and matching windows to design a whole new concept such as having fixed and operational windows together, providing an expansive area for abundant natural light, yet still have operational windows for lots of fresh air flow.
Windows Performance
A windows performance will help to dictate your individual needs in each window you purchase, and the performance rating information on every single window will be the guiding factor. Canada has three climate zones and therefore it is important for you to ascertain which zone you will be choosing windows for, the level of energy efficiency you desire and then breaking down the insulating factors, sound transmission factors and glass glazing Low-e you prefer. The top of the line window product is an ENERGY STAR® certified window, which covers all three climate zones in Canada. Other performance ratings to consider are U-factor or U-value (resistance to heat loss), SHGC (solar heat gain coefficient), VT (visible transmittance/amount of light that can penetrate through a window), R-value (ability to retain heat) and air leakage (measurement of the susceptibility to heat loss and gain), low-e coatings, and STC rating (sound transmission class). There are extras that you will be informed about, that adds higher performance to windows, like spacers, gas fills, triple panes vs. double panes and more.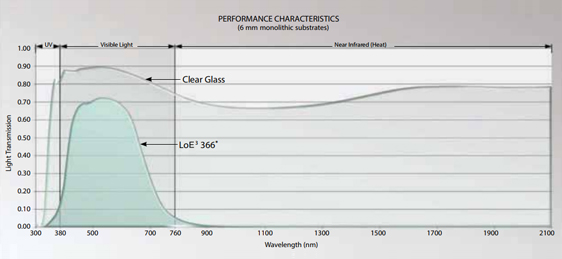 Window After Care & Maintenance
Taking care of your new windows is now a hassle-free process and can be done easily by cleaning the windows, screens and frames that only require some mild soap, warm water and a non-scratch cloth. The working mechanisms in functioning windows should also be cleaned occasionally, and then lubricated to ensure smooth movement and peak performance. The information on different lubricants that are used to keep the hardware of windows working smoothly, will be offered by our friendly staff to ensure your windows replacement Port Hope and your investment last.