W

indow

R

eplacement

G

uelph
Window Installation
There is quite a bit to consider when replacing windows, which should all begin with a bit of upfront knowledge and understanding of the processes entailed to install your new windows. Our team of window specialists know just how daunting the task is, when people are faced with window replacement Guelph. We are not only here to help you in choosing the right replacement windows for your home, office or getaway cottage, but we are here to assist you in maximizing the window products to fit within your set budget! Critiquing and narrowing down what is going to work perfectly within your home begins with some major decisions like window style, your options for functioning or fixed windows, their overall performance and the installation process.
Some of the fun pre-decision options that you can think about before really diving into what your new windows will look like (styles), what material you will choose to frame them and if you want to create a totally new effect for that specific room, can be derived from the current existing windows in your home, office or cottage. Do you want to replace them with similarly looking and functioning windows? Do you want to upgrade them to more energy efficient and better functioning windows? Do you want more expansive views & loads of natural light flooding into a room and still have operational windows? The framing materials available to you for your new windows also serve various functions and desired designs (wood, composite, vinyl, aluminium & fibreglass), each having their own pros and cons (vinyl is exceptional for low maintenance, high durability and long life!). Window replacement Guelph is a simplified process with the help of our friendly staff and even a fun task, when choosing styles, colours and glasswork extras!
Windows Options
Homeowners can choose to combine fixed windows with operational windows that hand crank open & closed (fixed casement windows with operational casement windows), join a collection of operational window styles (like popular casement windows), or design an expansive bay or bow window with both fixed and operational windows! Windows that slide either horizontally or vertically (single & double slider windows and single & double hung windows) are also versatile and can be collected together to formulate a fresh look from both the interior and exterior of your home. There are also options to have double panes or triple panes, with inert gas and/or spacers added for a higher insulation factor. The layers of glass glazing, and low-e coatings help dictate whether your windows will retract or absorb heat.
Windows Performance
All windows come with varying performance ratings, and it is these ratings that tell you which windows will be 'climate friendly' where you live, how high or low the level of energy efficiency is and so much more. Sound blocking glass will have a STC rating (sound transmission class), the ENERGY STAR certification system covers the level of energy efficiency of each window, U-factor or U-value (resistance to heat loss), SHGC (solar heat gain coefficient), VT (visible transmittance/amount of light that can penetrate through a window), R-value (ability to retain heat) and air leakage (measurement of the susceptibility to heat loss and gain). Exploring the different types of framing materials is fun too! The top choice for many builders & homeowners is cost effective is vinyl framing, which can last 50 + years and has very little maintenance. Wood frames tend to take the brunt of outdoor weather conditions the worse, which will show signs of rot, peeling paint and warping. Aluminum frames have shorter life spans because they conduct heat and create condensation & frost with changes in temperature. Fibreglass frames require regular painting and tend to be on the pricy side. Composite frames have the desired 'wood' look, great for the outside and interior.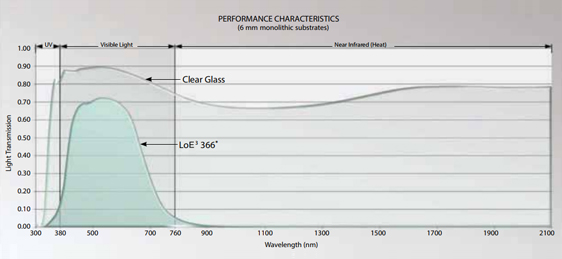 Window After Care & Maintenance
Keeping your new windows clean and functioning properly is as easy as a quick wipe down with a gentle soap and warm water, about 4 times a year (certain framing materials may need paint touch ups). Screens can be removed, washed and replaced as well for a debris free and beautiful window. Some windows that have working hardware will need lubrication from time to time (our experts will guide you with the information you will need to do this).