W

indow

R

eplacement

M

ississauga
Your Personal Style
Whether you are a homeowner, a developer, a builder, an interior designer or an architect, the types of windows available nowadays are just as diverse as the person who is looking to purchase them. Style and functionality go hand in hand with consideration towards window replacement Mississauga, with framing material choices (vinyl, wood, fibreglass & aluminium being the top 4 most popular) and many designer colour choices. Out with the old and in with the new, the opportunity to replace your windows will add more value to your property and with current trends, updating them will add a polished, 'finish' look too! Curb appeal of a home does extend to newly installed windows, which compliments the other focal points and features that homeowners want to 'pop' and be eye catching.
Window Style
Window replacement does not have to feel like a stressful undertaking, it should be considered as an opportunity, to have some fun re-designing one of the more overlooked aspects of a home. There are windows that are fixed into place that do not open, but rather, lets in lots of natural light and could be designed to even be a feature piece (like picture windows). Other window options are currently engineered with energy efficiency in mind, and some even open inwards and some outwards for simplified cleaning of glass panes externally & to block outdoor weather like rain from coming in. There is a top five favourites list for the most popular windows, starting with awning windows, double hung windows, single hung windows, casement windows and end vent slider windows. Larger windows like Bow windows and Bay windows provide much larger views and provide loads of natural light, so these more dimensionally generous windows are sometimes the favorite choice of homeowners that are undergoing window replacement.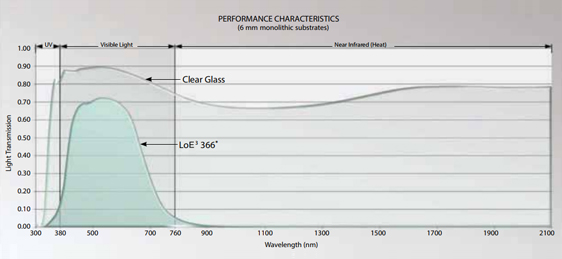 Energy-Energized
Old windows cause havoc with homes by letting in air flow, allowing heat to escape, creating condensation & weather-related moisture issues to drywall and overall structure problems, making them provide zero energy efficiency. Window replacement Mississauga will ensure that all energy factors are addressed, and new windows can be custom made if required, as replacements to your old, worn out windows. Saving money through energy efficiency is not the only perk here, it also extends to being environmentally friendly and green-aware. Replacing old windows helps with air-born mold issues and deterioration of structural integrity of any building (eating away at a persons' long-term investment!). By replacing old windows with new windows, homeowners are increasing the value in their home and lowering monthly costs associated with additional power usage.
Performance Factors
To ascertain which windows would work best for you and your needs, you only need to decide just how functional your windows should be. Windows that get a lot of usage and opened/closed on a regular basis should be replaced with more durable windows like double hung windows. If a more simplistic window is required, then a single hung window would do the trick nicely and is more economical. All window replacement Mississauga are fitted with energy saving perks, with the options to upgrade for even more durability, weather-tight sealing and long-lasting life. Even the framing choices can add more years onto the life of windows (vinyl is low maintenance and can have a 50+ year lifespan!). There are warranty's that accompany new windows that outlines the expected life of the window, performance expectations, how the windows are rated and more.
Transmission of Sound
Just like the wide range of windows to choose from and their framing materials & colours, sound proofing is also an option. Through the higher quality materials used to engineer these types of windows and their unique assembly and framing choices, a better sound barrier exists for the transmission of sound. There are windows on the market that are made specifically for meeting a STC rating (blocking sound), which can be incorporated into your custom design. The glass panes that are fitted into a window style is just as diverse, from decorative glass, or plain glass or even textured glass, with a double or single glazing (the glazing is what dictates the transmission of heat and sound). Fixed windows that cannot be opened do help in cutting down noise pollution.