W

indow

R

eplacement

N

orth

Y

ork
Window Installation
Switching out your old windows for new windows can seem like an overwhelming task because of the variety of options available to you…but it doesn't have to be! Our window specialists can help you with window replacement North York, from choosing the style of windows that would best suit your needs and your specific décor tastes. There are several things to consider when purchasing new windows that will help you to form the perfect strategy. Knowing upfront how different windows perform, how to achieve energy savings through energy efficiency and understanding how various options work together to provide you with the perfect windows for your home, is all laid out here for you.
Nowadays, our windows offer customizable options and standard stock windows, so you can personalize your windows replacement, or, you can choose what is readily available for installation. All new windows come with framing choices (various material choices like wood, vinyl, aluminum, fibreglass & composite), designer colours & standard white and 'mixable' options. The fun really begins once you know about the wide berth of available opportunities in window styles, and how you can combine different windows to possess a unique window setting that is designed just for you! Each of the various types of framing plays a key role in the overall look of the windows and also energy efficient performance (as the exterior of the home is exposed to the elements and weather, there are varying issues that arise with different materials, with vinyl being the best).
Windows Options
Choosing window replacement North York is as easy as knowing if you want your new windows to be fixed (letting in lots of natural light, but with no open/close moveable panes) or operational with opening/closing panes. Windows of today have addressed many issues of the past, and our engineered 'high performance' windows reflect those changes. The most popular type of windows are casement windows (they are very versatile, can easily be multiplied to provide a more expansive swath of incoming natural light and loads of fresh air, they are aesthetically appealing, fit into any architectural structure, beveled exterior sash designs (larger glass area) and slim appearance). Casement windows use a crank handle to open & close the multi-directional panes, and in the closed position, the handle locks down into place, ensuring a tight seal and adding security. Then comes the also popular single & double hung windows (the single hung window has one sash that opens and closes vertically, and the double hung window has two sashes that open & close and slide vertically). Other types of windows available for your consideration are awning windows, that opens and closes just like an awning, from the bottom and outwards, and controlled with a hand crank. End vent slider windows have a fixed centre window with an operable window on each side for fresh air flow. Bay windows & bow windows are great for providing wider expanses of glass panes (which casement windows can be added for both air intake & more expansive views (which also creates a lovely little ledge on the interior of a home).
Windows Performance
There are labels & certifications on windows to specifically show which of the three Canadian climate zones the windows are designed and manufactured for, which even furthers our commitment to our customers to make sure the 'climate-friendly' windows you are choosing, fits your personal weather-dictating environment. New windows have ratings (like ENERGY STAR® certification, being the most energy efficient windows product provide up to approximately 40% in energy savings) and standards that must be met through the manufacturing process, to ensure the best quality and energy efficient windows. Our engineering designs and manufacturing practices contributes to consumers' (like you, your friends and your family) will have the highest quality, most durable, energy efficient and cost-effective windows as possible! We also understand that many of our customers are on a budget, so we do strive to help stay within the parameters of your budget, when considering window replacement North York.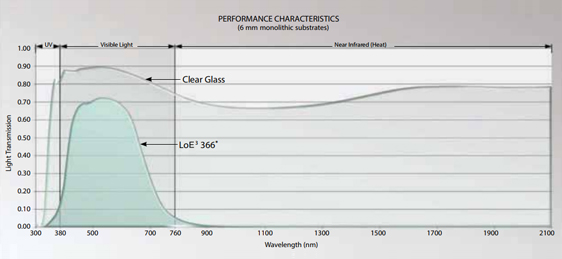 Window After Care & Maintenance
Gentle soaps, warm water, soft rags and gentle glass cleaner are all you need to prep your windows for an oncoming season. Rinsing the residue of any soaps very well will ensure that there is no residue to damage any parts of your windows. Never use any harsh chemicals, scratchy cloths or sponges and do not use acidic solutions like vinegar. The hardware or working parts of your windows do require lubrication from time to time to keep them in good working order (you can use lithium grease, automotive grease or even petroleum jelly, but not petroleum-based lubricants!). Apply a small amount of lubricant to working parts, then use 3-4 times to work in the lubricant. When it comes to lubricating rollers and hinges, use a silicone based lubricant.