W

indow

R

eplacement

S

carborough
Window Installation
Making the switch from old, worn out windows to new, trendy and energy efficient windows is a great way to enhance your homes value, your peace of mind with energy savings and provoke 'pops' of beautiful window settings (customizing your windows will give you the creative flair you may have been wanting!). Window replacement Scarborough is a fantastic way to increase the amount of natural light that you want to fill any room, choose the right air flow or fixed windows, and ensuring a snug-tight seal so drafts & condensation are a thing of the past! You have the power, with our assistance, to create window feature pieces that will only compliment your outside landscaping and indoor décor. Changing up doesn't mean giving anything up, it is an opportunity to improve the curb appeal of your homes exterior and create a safe & cozy interior.
If you have a 'designer streak' in you, then you are going to love all the gorgeous options available for your stock windows or custom-made windows designs (our window specialists are on hand to assist you with anything you may need in order to be confident in your new window purchases). You have framing choices from different materials like vinyl, wood, aluminium, fibreglass and composite, each with its own pros & cons for maintenance levels (vinyl is the top of the list for durability, cost effectiveness, low maintenance and long life of 50 + years). There are a variety of casing & grill options and additional accessories that you can add to further enhance your designs to make them exclusive to you and your home!
Windows Options
There are a bunch of 'types' of windows, but it really isn't difficult to narrow down what types of windows would work beautifully for you in your home. There are some windows that do not open at all (fixed picture windows & fixed casement windows), some that have one fixed pane and one operational pane (single slider windows & single hung windows), some with two working panes (double slider windows, double hung windows & end vent slider windows) and some that are fully operational like casement windows and awning windows. Now, comes the fun part…you can opt to combine different window types, like having a bay window consisting of fixed panes with casement windows, a bow window with operational windows, or have several operational windows placed together! When it comes to window replacement Scarborough, your only limited to your imagination and design ideas!
Windows Performance
You may wonder why windows have ratings, but each window design and functionality have a different job that it performs. The ratings help decipher what windows would work best for you in your given climate, and dictate energy efficiency, thermal performance, sound blocking enhancements, insulating factors and more. The glass in the windows can provide thermal capabilities, insulation through spacing between panes, energy efficiency and sound blocking features. The space between panes can be filled with inert gas to add insulating factors, and the glass can be glazed in multiple layers for higher performance ratings. The glass can also 'reflect' some personality, with textures, tinting and more. ENERGY STAR® certification, being the most energy efficient windows product, and can provide up to approximately 40% in energy savings!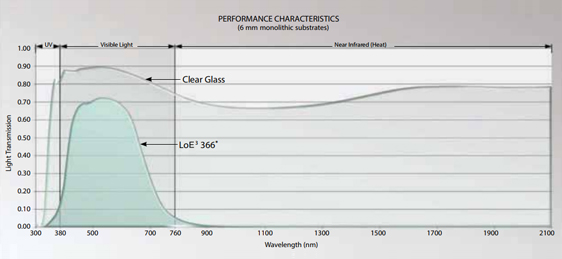 Window After Care & Maintenance
Caring for your new windows is simplified nowadays, as some new windows open in such a way that allows you to clean the exterior glass panes just as easily as the interior panes, from inside your home (casement windows, single hung windows, double hung windows & single slider windows). Using gentle soap and warm water, cleaning the glass, inside frame and exterior frame can be done prior to each season to ensure a debris-free performance. The key is to make sure you rinse all soap residue from your windows, as some framing and casing materials can crack or peel if there is a residue of soap left behind. If your windows are operational, that means there are pieces of hardware (that make your windows move) that also should be kept clean and lubricated occasionally (we are here to assist you in the maintenance of your windows and provide you expert advice on which kinds of lubricants you should use safely for your chosen windows).