W

indow

R

eplacement

H

alton

R

egion
Window Installation
Window replacement Halton Region can seem like a huge undertaking once you begin to explore your options, but with the assistance of our friendly team of window professionals, the tasks at hand will not feel so overwhelming. Replacing old windows can be an enjoyable experience, whether they are being removed from your cottage, office or home. You can learn about the variety of windows that we manufacture (both custom made and stock windows), the 'add on' opportunities available and know that you are in good hands when it comes to the installation process. You will have glass, frame, casing and functionable options when it comes time to choose your new replacement windows.
You will be amazed at the fun you will have when selecting different designs and colours for your window replacement Halton Region! In today's trending windows and their styles, (and knowing that you are no longer restricted to replacing the same type of window or window format), creating your own 'style' makes this whole process very worth it! You are free to use a collection of windows together to create a new look, couple windows together to provide various functions and even design a larger set of windows within a bay or bow window setting to maximize views and air flow! Now is the time to consider how you want your window replacement to work for your own personal style!
Windows Options
Mixing and matching various window styles is trending, with both homeowners and builders. You can choose to combine fixed windows with operational windows that hand crank open & closed (fixed casement windows with operational casement windows), join together a collection of operational window styles (like popular casement windows), or design an expansive bay or bow window with both fixed and operational windows! Windows that slide either horizontally or vertically (single & double slider windows and single & double hung windows) are versatile and can be collected together to formulate a fresh look from both the interior and exterior of your home. The framing materials available to you for your new windows also serve various functions (wood, composite, vinyl, aluminium & fibreglass), each having their own pros and cons (vinyl is exceptional for low maintenance, high durability and long life!). Many people opt for a full-frame installation (meaning the old window and its frame are removed, creating a large opening that our window specialists can inspect for damage, rotting or moisture issues before new windows are installed). A retrofit installation can be performed when the existing window and the new window are both of equal size and can be framed in without any structure issues to address.
Windows Performance
Now, for window replacement Halton Region, there are window ratings to consider. The rating for windows are important for several reasons, mostly to ensure you are getting the maximum performance for your climate zone (Canada has three climate zones), energy efficiency, glass glazing layers, insulation factors, sound blocking features and air flow levels. The choice of glass, how many panes, framing material used, and additional insulation measures come into play with the ratings of any window. The ratings cover the level of energy efficiency of a window (ENERGY STAR certification system), a STC rating (sound transmission class/sound blocking). Other facts to consider about windows are their U-factor or U-value (resistance to heat loss), SHGC (solar heat gain coefficient), VT (visible transmittance/amount of light that can penetrate through a window), R-value (ability to retain heat) and air leakage (measurement of the susceptibility to heat loss and gain). Working with the ratings, additional options like adding low-e coatings (reducing heat loss & protection from UV rays), ETI foam (engineered thermal insulation that can be added to vinyl framing) and gas fills between panes (decrease condensation & reduce heat loss) can increase the performance of your new windows dramatically.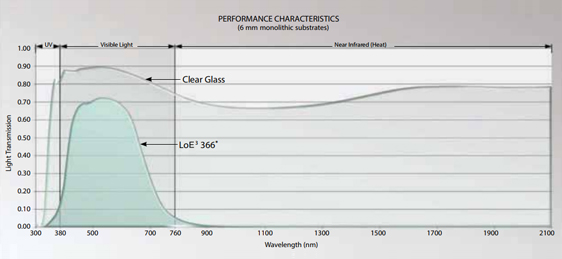 Window After Care & Maintenance
Caring for your new windows is easy, with a little gentle soap, warm water and a non-abrasive rag, wiping the framing and hardware (moveable parts found in operational windows) and the screens about 4 times a year will help keep your new windows in good shape and free of built-up debris (some windows require lubrication, which we will provide you with the necessary information needed prior to purchase). Exterior framing that is made of wood may need painting from time to time, and metal frames require a bit more maintenance and care.