W

indow

R

eplacement

T

oronto
Window Installation
You have done your due diligence... making sure your existing windows are no longer functioning with acceptable performance, and you have decided to consider window replacement Toronto. There are a few things you should know before diving into a complete overhaul of window replacement, like all the fun and creative options you have (like customization), the varying levels of the quality of windows, the differences in performance factors and how to achieve the results your after with the finished products. The switch from old to new is not only an exciting opportunity to enhance the overall energy savings of your home, business or cottage, but it also adds real value to your property too!
With a smorgasbord of options at your fingertips, window replacement Toronto can be a fun and exciting journey! Our windows specialists can assist you with crafting your own designs, inner-mixing different window styles and help you to meet your own, personal goals. Customizing your window choices is super-easy, or, you can opt to go with a fusion of already manufactured windows. There are choices when it comes to the glass used in your new windows, there are framing and casing (mouldings) material options (aluminium, wood, composite, fibreglass & vinyl), and a beautiful selection of designer colours or standard white, to compliment your interior décor and exterior landscaping. You can mix n' match interior and exterior designs with the framing (for example, wood on the inside and low maintenance vinyl on the outside).
Windows Options
Knowing some information about the styles of windows you have to choose from is a great start to your window replacement Toronto strategy. There are a few more popular types of windows (favorites among builders & homeowners) that you should be aware of, as they are highly functional, easier to clean the exterior from the interior of your home, are energy efficient and are easier to maintain, to extend their longevity. Casement windows are versatile in multi-directional ventilation via a hand crank, can be fitted into any sized opening and still provide an energy efficient tight seal and its multi-point locking system adds a security feature. Single hung windows and double hung windows have bottom sashes that move the windows vertically, with a tilt-in option which makes cleaning inside and outside a snap. Single slider windows and double slider windows lean more on traditionally sliding horizontally windows, with the single having one fixed (stationary) pane, typically used in bathrooms and kitchens. Awning windows hand crank outwards from the bottom, providing an outside 'awning' effect, while allowing plenty of air flow, but deflecting certain weather conditions like rain & snow. End vent slider windows are a bit different in that the centre pane is fixed, with the left and right panes being operable, sliding horizontally for fresh air ventilation. Picture windows are fixed windows that allow lots of natural light in, but are non-operational for air flow. Bay windows and bow windows are great for expansive panes that can be mixed up with some casement windows for loads of natural light and air flow.
Windows Performance
Windows have ratings, which explains their performance factors, sound transmission and energy efficiency, which knowing the differences can be a huge plus for you, when considering window replacement Toronto. The glass used in different windows can have varying levels of glazing, tinting and layering, which all lends to the glass performance, sound proofing and insulation factors. The difference between choosing a standard window and a ENERGY STAR® certified efficient windows product is approximately 40% in energy savings (windows that are coated with low emissivity coatings/low-e glass). Some windows are rated for ranging climates to better perform in a specific, Canadian climate, and some have additional insulating factors and noise blocking features.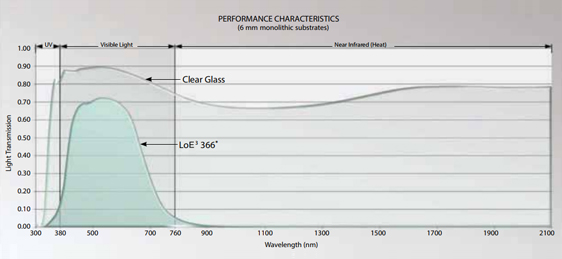 Window After Care & Maintenance
Depending on the types of windows that you end up choosing and the framing material of choice, the care required to maintain your new windows can be fairly simplified with windows of today. All window styles only require a gentle cleaning (interior & exterior) at the turn of each season. With windows that have hinges and other working hardware parts, lubrication will also be needed each time you clean the windows thoroughly. Framing material like vinyl is almost self-cleaning with any rainfall and only requires a touch up once in a while. The other types of framing materials do come with a higher degree of after care (for example, wood may need repainting).