W

indow

R

eplacement

V

aughan
Window Installation
You have come to the decision of window replacement Vaughan, but you may not be sure how to proceed, and this is where our helpful window specialists step in and guide you through this semi-challenging process! Homeowners sometimes find that replacing windows is a little daunting, from the wide selection of styles and varying functions, to the installation process of full-frame installation or a retrofit installation. Whatever the reason is that you want to replace your current windows (sometimes its just a matter of cosmetic upgrades or energy efficiency boosts), you will be in good hands with our company and team of window experts!
Years ago, windows came in standard-style products and performed simply (which may be the case with your current windows). Nowadays, windows are innovative with strategic technologies that give you way more bang for your buck and help you save money throughout the life of the windows, for their energy efficiency and insulating factors. There is some fun stuff ahead while you make decisions about your window replacement Vaughan, like choosing designer colours, framing materials for both indoor and outdoor, and assembling a whole new look if you wish to change it up a bit with the curb appeal of your windows. Of course, there are little enhancements that you can opt to have with your new windows (decorative glass, or plain glass or even textured glass, grills and more!). The framing materials available are wood, fibreglass, composite, aluminium and vinyl, with vinyl being the least expensive option, with longevity and easy-care & maintenance. Having a variety of choices is a good thing, it gives you the freedom to make sure your replacement windows investment hits the nail on the head and is tailor made for you and your unique home.
Windows Options
Some types of windows operate differently, so it really does come down to your own personal style and how you want your new windows to perform. There are windows that have a hand crank (casement windows and awning windows), which provides a better compression seal & security when closed and the crank mechanism is locked down. Other window types slide open and closed, either vertically (single & double hung windows) or horizontally (single & double slider windows and end vent slider windows). And lastly, you have what is called fixed windows that is solely used as a natural light source, with no operational functions (like some bay & bow windows, picture windows and fixed casement windows). Our window replacement Vaughan can custom make the perfect windows for you, or, you can shake it up and bring together your own unique window collection (combining fixed and operational windows together as an example) from stock windows.
Windows Performance
There are ratings on every window manufactured, and for a very good reason. Each window represents a few ratings in different categories, so that consumers like you know precisely how the window performs, in which of the three Canadian climates it is meant to be used in and its energy efficiency. The various ratings cover ENERGY STAR® certification, STC rating (sound transmission class), R-value (ability to retain heat), air leakage (measurement of the susceptibility to heat loss and gain), SHGC (solar heat gain coefficient), VT (visible transmittance/amount of light that can penetrate through a window), U-factor or U-value (resistance to heat loss), and low-e coatings (significantly reduce heat loss and prevent harmful UV rays). There are additional options that can enhance the glass further for a higher impact & rating (increasing the number of panes used from double to triple and adding glazing layers are just two examples).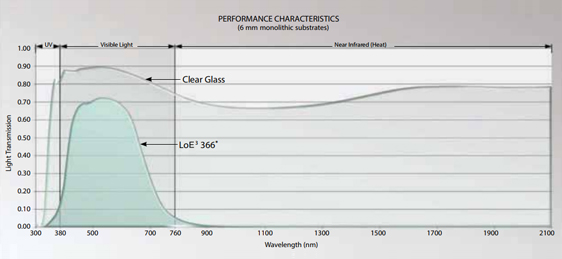 Window After Care & Maintenance
Your new windows will look gorgeous once installed, but there is a little bit of maintenance that you should attend to at the turn of each season, to keep your windows in great condition. A little bit of gentle soap and some warm water is all you require to wash your windows, frames and screens, and taking precautions that you properly rinse afterwards, to ensure there is no soapy residue left behind. Windows that have moveable parts also need a bit of extra care besides a good cleaning. Our window specialists will guide you on how to properly lubricate this hardware, what types of lubrication you should use and how often.