W

indow

R

eplacement

P

ickering
Window Installation
Lots and lots of choices…this may seem like a harrowing task, but window replacement Pickering is simplified when you take advantage of all the assistance our window specialists can provides to you. Knowledge is power, and you truly can 'see through' your choices and move forward with confidence and sound decisions. Windows and frames are manufactured to perform differently, so if you know in advance which one of the three Canadian climates you live in, if you want a full-frame installation or a retrofit installation and which rooms should have ventilation, and which could simply use a fixed window, you have already jumped way ahead in squaring up what you require for your window replacement.
The fun awaits…yes, window replacement Pickering can be loads of fun, especially if you're a budding designer or love creating new focal points to your home, office or cottage! Variety is the spice of life, and choosing to replace your old windows with trending, modern windows not only add value to your property, but adds curb appeal and enhances interior décor too! Working closely with our friendly team of window specialists, you can opt to make your new windows a collection brought together by different styles of windows, you can dig into the 'extras' that upgrade your custom made or stock windows, and you can change up the accents like tinting, grills, texturing the glass in the panes and much more! The material you pick for your frames is also a little bit of fun, with options like wood, fibreglass, aluminum, vinyl and composite.
Windows Options
There are quite a few different types of windows to choose from, but to help you narrow down what would work best for you and your budget, you can first decide if opening and closing a window is better for you with a hand crank or by sliding the window? If you like the idea of a hand crank, then your options are awning windows and casement windows. If you prefer a sliding window, then vertically sliding window choices are single hung and double hung windows. Windows that slide horizontally, your choices are end vent slider windows, single slider & double slider windows. There are window types that do not open or close, but merely let natural light into a room, which are picture windows and fixed casement windows. Larger windows that provide an expansive swath of glass panes are bay windows and bow windows, which can be mixed up to encompass both operational windows and fixed windows. Now that you are armed with the differences information, window replacement Pickering seems somewhat less intimidating, right?
Windows Performance
The difference between choosing a standard window and a ENERGY STAR® certified efficient windows product is approximately 40% in energy savings. Some of the ratings that you will see on your new windows are U-factor or U-value (resistance to heat loss), SHGC (solar heat gain coefficient), VT (visible transmittance/amount of light that can penetrate through a window), R-value (ability to retain heat) and air leakage (measurement of the susceptibility to heat loss and gain), low-e coatings, and STC rating (sound transmission class), depending on which type of window you are purchasing. The ratings are very important to you because it allows you to understand the performance factor that can be anticipated with any given window. Windows that are placed into insulated frames (vinyl framing is hollow and can be insulated for thermal efficiency with ETI foam, which increases your energy efficiency overall). There are extras that you will be informed about, that adds higher performance to windows, like spacers, gas fills, triple panes vs. double panes and more, can be consider for both stock windows and custom-made windows with upgrades.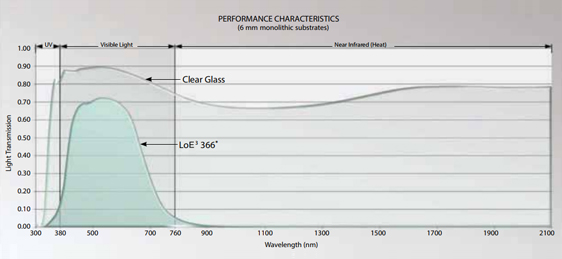 Window After Care & Maintenance
Window replacement Pickering is an easier process than many people think, and they are quite relieved after getting all their information together, coming to us for supply and installation and finally being able to start enjoying their new windows. Taking care of your new windows is also hassle free (cleaning the windows, screens and frames only require some mild soap, warm water and a non-scratch cloth). Vinyl frames almost clean themselves on the exterior of your home, from rainfall & winds, and because of their higher durability, long life and lower cost, vinyl is a favourite among homeowners. The working mechanisms in functioning windows should also be cleaned once in a while, and then lubricated to ensure smooth movement and peak performance.