W

indow

R

eplacement

I

nnisfil
Window Installation
Homeowners can overlook the condition of their windows quite easily but take sharp notice when the windows begin to stop working efficiently (damaged frames, condensation damage, air leakage/drafts and non-functioning hardware). Switching your old windows for new windows may feel like a hefty expense and time consuming or inconvenient, but when you work with our friendly team and window specialists, you will be able to conquer the task at hand beautifully! A great way to start off this endeavour is to make a list, making notations of what windows need to be replaced, what kind of windows they are (operational/open & closing or fixed windows) and if you rather change the function of a specific window for a room. Window replacement Innisfil is far easier and cost effective then you may think!
You have a great chance to explore the various opportunities at hand, like would standard/stock windows work for you and your home? Would you prefer your new windows be custom made to your specifications and design ideas? Would you like to change up the type of glass used in your new windows with texturing, tinting, custom trim, or, adding grills for more 'wow' factor? Do you want to change the framing material to a lower maintenance one like vinyl or do you like the look of aluminium, wood, composite or fibreglass? These are the little touches that will make your new windows really stand out (while adding value and energy efficiency to your home). The installation of your new windows will depend on if you have chosen to have a retrofit (same sized window replacement) or a full-frame installation (scaling up to larger or different window dimensions or multiple windows).
Windows Options
Picture windows and fixed casement windows are excellent choices for energy efficiency as they are only utilized for bringing light into a room, without any ventilation. The most popular style of window right now is casement windows, for their ease of operation, their open/close function (moving in a way that you can access the outside glass panes for super-easy cleaning) and their lock down hand crank, which provides additional safety, security and a tighter seal. If you are thinking about bay or bow windows for a larger expansive views and natural light, you can mix operational windows together to formulate the increased glass panes or mix fixed windows with operational windows. More choices include sliding windows that move horizontally (end vent slider windows and single & double slider windows), or windows that slide vertically (single hung & double hung windows) or, windows that hand crank open and closed (casement windows and awning windows).
Windows Performance
Performance ratings that you will see on windows will be U-factor or U-value (resistance to heat loss), SHGC (solar heat gain coefficient), VT (visible transmittance/amount of light that can penetrate through a window), R-value (ability to retain heat) and air leakage (measurement of the susceptibility to heat loss and gain), the level of energy efficiency of a window (ENERGY STAR certification and low-e coatings) and if applicable, a STC rating (sound transmission class). With various choices of glass, how many panes and additional insulation measures via ETI foam in the hollow cavity of vinyl framing, come into play with the ratings of any window. All windows must have ratings as it tells you what you can expect as far as how it performs and is it ideal in your climate zone (Canada has three zones). Window replacement Innisfil is going to provide you with windows that will not only last longer with today's innovative technologies, they will perform beautifully for years to come.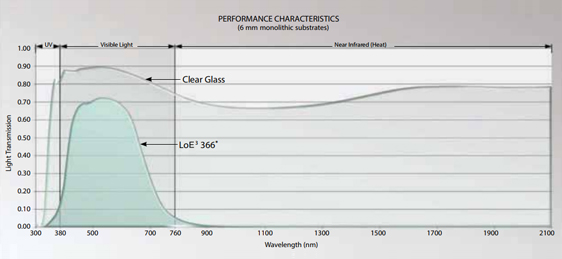 Window After Care & Maintenance
The after care needed to maintain your new windows is very simple and easy (a soft cloth, warm water and a bit of mild soap will do the trick perfectly!). All cleaning should take place at the beginning of each season, four times a year, both indoors and outdoors to maintain the windows and to ensure they continue to work at peak performance and last beyond their warranty. Washing your screens (they pop in and out of your window easily) and frames just takes a few minutes and you can use glass cleaner on the glass panes. Like anything with moving parts, the hardware found in your operable windows like the hinges, will need a bit of care too, besides light cleaning periodically. There are lubrication products that should be applied after the hardware has been cleaned.