W

indow

R

eplacement

M

ilton
Window Installation
Making the switch from old, worn out windows to window replacement Milton, does not have to feel like a huge undertaking. Our team of window specialists will help guide you with important information (some of which is covered below) and how to work within your budget. Yes, new windows can have a hefty price tag, but that is because it probably comes with all the 'extra' bells and whistles that max out the top end products available (which include custom made windows). You can work within your comfort zone financially to not only get the job done efficiently, but you can obtain window replacement Milton that still provides energy efficiency, insulation factors and fantastic aesthetic appeal.
Sure, there are plenty of window styles out there from which you can choose from (stock windows) or, you can opt to have your new windows custom made to precisely suit your tastes and the level of functionality you are looking for (our company thrives on making sure you get exactly what you want, within your budget and that your new windows will perform beautifully via installation!). The fun stuff begins once you know all your options, meaning, once you are armed with the knowledge of how different windows perform, different add-ons to enhance their performance, style choices, designer colour palettes and framing selections and installation processes, you can really dig your heels in and 'create' your own style! There are no hard and fast rules about how many windows you can use to replace the old ones, you could be replacing an old slider window in an area of your home, cottage or office, where you wish you had more natural light, more fresh air flow or both!
Windows Options
For window replacement Milton, you can opt for different styles of windows to suit the needs of each individual room. Kitchens and bathrooms constantly create moisture in the air from cooking & showering, so an operational window that opens and closes would be ideal (casement windows, single & double hung windows, single & double slider windows & end vent windows). Rooms that you prefer lots of natural light, but do not require fresh air flow, would be ideal for fixed windows that do not function (picture windows & fixed casement windows). Now, comes the interesting part…you can mix and match windows (fixed and operational), to create a wider swatch of glass panes like bay windows and bow windows. You can have fixed panes in the middle and incorporate operational windows on either side for fresh air flow, all the while increasing your fields of vision/views. Now you are ready to explore the different types of framing materials. The top contender & most cost effective is vinyl framing, which can last 50 + years and has very little maintenance. Wood frames tend to take the brunt of outdoor weather conditions the worse, which will show signs of rot, peeling paint and warping. Aluminum frames have shorter life spans because they conduct heat and create condensation & frost with changes in temperature. Fibreglass frames require regular painting and tend to be on the pricy side. Composite frames have the desired 'wood' look, great for the outside and interior.
Windows Performance
Energy savings is the result of energy conservation & reduction, which takes less effort than many people may think. ENERGY STAR® certification, being the most energy efficient windows product, and can provide up to approximately 40% in energy savings! Most window types are coated with low emissivity coatings (low-e glass) and insulated sashes & frames, which enhances energy savings. Window replacement Milton has ratings in place on every single window to ensure that our engineering designs and manufacturing practices contributes to consumers' having the highest quality, most durable, energy-energized and cost-effective windows as possible! Some examples of various ratings are STC rating (sound transmission class/sound blocking). Other notations made about windows are their U-factor or U-value (resistance to heat loss), SHGC (solar heat gain coefficient), VT (visible transmittance/amount of light that can penetrate through a window), R-value (ability to retain heat) and air leakage (measurement of the susceptibility to heat loss and gain). The choice of glass, how many panes, framing material used, and additional insulation measures also come into play with the ratings of any window.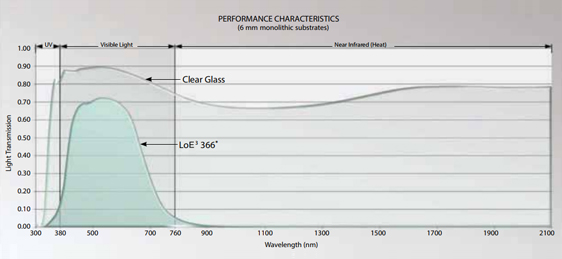 Window After Care & Maintenance
Most new windows and framing only require warm water and a mild soap to clean well, and screens can be removed, washed and replaced as well for a debris free and beautiful window. Some windows that have working hardware will need lubrication from time to time (our experts will guide you with the information you will need to do this). Keeping your new windows clean is as easy as a quick wipe down about 4 times a year (certain framing materials may need paint touch ups).