W

indow

R

eplacement

D

urham

R

egion
Window Installation
Switching out old windows for new windows does not have to be an overwhelming task, in fact, with today's new windows innovations, choices of styles and thermal/insulation technologies, you will find that window replacement Durham Region is quite simple and can meet your personal, financial goals. Another piece of great news is, you can rely on our window specialists to guide you, so that you stay on point and within your budget (with so many options available, it is easy to get carried away!). The window types, the framing choices and the varying levels of performance all are within your reach, which you will conclude as you read on, with sound information at your fingertips.
Window replacement Durham Region can be a more relaxing experience than you may think, and can be a little bit fun too! You are obviously replacing your current windows for possibly a variety of reasons, they are too old, they do not function properly allowing air leakage & condensation to infiltrate a room, or, you want to add value to your home, cottage or office by upgrading the windows. Whatever the reasons behind your window replacement, you can dive into the fantastic stock windows that we supply or have your new windows custom made. A good first decision will be to know how you want your new windows to function within a specific room, do you want good air flow, do you want lots of natural light, or do you want both? Knowing this in advance will help you to narrow down your choices and open-up more possibilities.
Windows Options
Just because your current windows are a certain size, you are not limited to incorporating larger windows or a lovely collection of windows. With a full-frame installation, the window and frame are removed to the studs, and this is where you can inject a totally new design. If you want to simply pop out the old window and keep the same frame, then you will be able to do a retrofit installation, where your new window (same size) will be popped into the frame. There are windows that open and close with a hand crank (casement windows and awning windows) and windows that slide open and closed (end vent slider windows, single slider & double slider windows move horizontally, and single hung & double hung windows move vertically). Bay windows and bow windows can be made up of a combination of operable windows like casement windows, fixed windows only, or a combination of both. Fixed windows do not have any open/close function, they are simply used as a means of bringing loads of natural light into a room, without any fresh air ventilation.
Windows Performance
Each window represents a few ratings in various categories, so that consumers like you know precisely how the window performs, in which of the three Canadian climates it is meant to be used in and its energy efficiency rating. The various ratings cover ENERGY STAR® certification, STC rating (sound transmission class), R-value (ability to retain heat), air leakage (measurement of the susceptibility to heat loss and gain), SHGC (solar heat gain coefficient), VT (visible transmittance/amount of light that can penetrate through a window), U-factor or U-value (resistance to heat loss), and low-e coatings (significantly reduce heat loss and prevent harmful UV rays). Our committed team of window specialists are standing by, to help you sort through the pros and cons, so that you are able to make sound decisions with confidence. Knowing precisely what ratings work in your specific climate will add value to your home and ensure you are getting the 'most' window for your money, and saving you money down the road.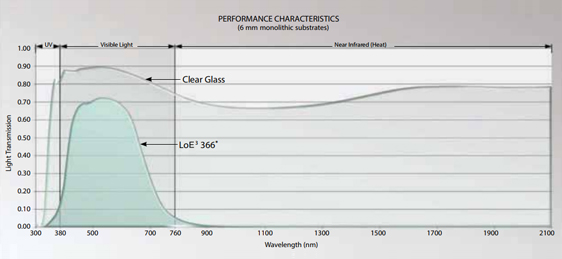 Window After Care & Maintenance
Unlike the decisions you have made with your window replacement Durham Region, the after care needed to maintain your new windows is as easy as pie (a soft cloth, warm water and a bit of mild soap will do the trick nicely!). Washing your screens (they pop in and out of your window easily) and frames just takes a few minutes and you can use glass cleaner on the glass panes if you prefer. Like anything with moving parts, the hardware found in your operable windows will need a bit of care too, besides cleaning periodically. There are lubrication products that should be applied after the hardware has been cleaned (you will learn about the right types of lubricants to use upon deciding on which windows you will purchase). All cleaning should take place at the beginning of each season, four times a year, both indoors and outdoors.