W

indow

R

eplacement

C

larington
Window Installation
If window replacement Clarington is part of your window-overhaul or renovation decision, our friendly window specialists and company staff are here for you, to help guide you and offer advice, and if there is a budget in place, we will work with you to stay within it. Every window type has a distinct, unique purpose, so narrowing down how you want your windows to function, the style of windows that appeal to you, colour and material combinations used for framing, can all be decided up front. The advanced technologies that are engineered into today's windows do come in various styles, but working with you, we believe there are cost-effective solutions that will meet your expectations and maybe even exceed them. Let the fun begin!
The focal point of your home, from either the exterior/street view or as part of your interior décor, is where you, the homeowner, makes a personal statement. Choosing window styles is easy once you are armed with correct information that can be realistically applied to your specific tastes and your home, cottage or office environments. Windows are not the only choices at hand, the framing materials, the installation requirements and the little 'extras' that are always tempting (various window combinations, glass pane add-ons', grilles, etc.). You can work within your comfort zone financially to not only get the job done efficiently, but you can obtain window replacement Clarington that provides energy efficiency, insulation factors and fantastic aesthetic appeal with stock windows or custom windows designed just for you, our customer. One of the more fun aspects of having many styles to windows at your fingertips is the mixing and matching options that really provide that unique 'wow' factor to your home.
Windows Options
Homeowners can choose from different options of windows to suit the needs of each individual room. Kitchens and bathrooms constantly create moisture in the air from cooking & showering, so an operational window that opens and closes would be ideal (casement windows, single & double hung windows, single & double slider windows & end vent windows). Rooms that our customers prefer lots of natural light in, but do not require fresh air flow, would be ideal for fixed windows that do not function (picture windows & fixed casement windows). Now, comes the interesting part, as homeowners can mix and match windows (fixed and operational), to create a wider swatch of glass panes like bay windows and bow windows. Other choices available is to have fixed panes in the middle and incorporate operational windows on either side for fresh air flow, all the while increasing fields of vision and outside views.
Windows Performance
Windows performance basically translates into how well a window performs for your home, its energy efficiency, functionality and energy conservation and reduction. Each window product comes with a performance rating, which covers the best climate it is suitable for, its energy ratings and other ratings that cover important aspects of a window. Our engineering designs and manufacturing practices contributes to consumers' having the highest quality, most durable, energy-energized and cost-effective windows as possible! Some examples of various ratings are ENERGY STAR® certified (the most energy efficient windows product) STC rating (sound transmission class/sound blocking). Other notations made about windows are their U-factor or U-value (resistance to heat loss), SHGC (solar heat gain coefficient), VT (visible transmittance/amount of light that can penetrate through a window), R-value (ability to retain heat) and air leakage (measurement of the susceptibility to heat loss and gain). The choice of glass, how many panes, framing material used, and additional insulation measures also come into consideration with the ratings of any window that our company manufactures.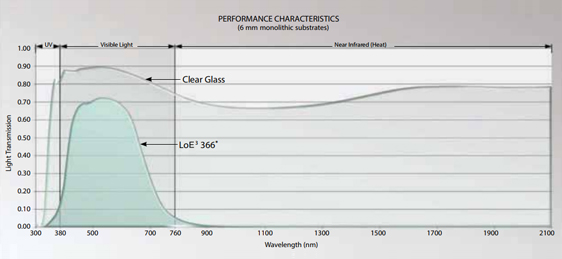 Window After Care & Maintenance
The windows manufactured, and trending today have an unbeatable feature, they open-up in such a way so that you can reach the exterior glass pane from inside your home! This makes cleaning the windows a 'breeze'! A little mild soap, warm water and a soft cloth are all you need to clean the window frames, the hardware (moveable parts) and even the glass if you do not want to use a gentle glass cleaner. Caring for your new windows is also simplified and easy to execute, about four times a year or, at the turn of each season.