W

indow

R

eplacement

B

rampton
Window Installation
Our team of window specialists know just how daunting the task is, when people are faced with window replacement Brampton. We are not only here to help you in choosing the right replacement windows for your home, office or getaway cottage, but we are here to assist you in maximizing the window products to fit within your set budget! There is quite a bit to consider when replacing windows, which should all begin with a bit of upfront knowledge and understanding of the processes entailed to install your new windows.
There are a lot of options nowadays that makes choosing new windows a bit more of a challenge, but our friendly team is here to help you, every step of the way. Taking your current, old windows into consideration and the rooms that they are in, do you want to replace them with similarly looking and functioning windows? Do you want to upgrade them to more energy efficient and better functioning windows? Do you want more expansive views and still have operational windows? These are just some of the fun pre-decision options that you can think about before really diving into what your new windows will look like, what material you will choose to frame them, and if you want to create a totally new effect for that specific room. Designer colours, accessories, custom features and sleek window designs are all tempting and may overshoot your budget, and this is why we will work closely with you to ensure you get the most window 'wow factor' and stay within your budget for window replacement Brampton.
Windows Options
There are basically two window types, that offer a variety of styles…windows that open & close, and windows that are fixed and do not open or close. Fixed windows are perfect when you want natural light to flood into a room, without any worry of drafts, between-pane condensation build up or hardware malfunctions over time (like fixed picture windows, fixed casement windows, fixed bay or bow windows). Operational windows are windows that open and close by one of two methods…either by hand crank (hand crank windows like awning windows and casement windows offer tighter compressed seals and added security), or by sliding horizontally or vertically (sliding windows like single & double slider windows and single & double hung windows are more traditional but offer plenty of innovative perks!). You can custom make your new window replacement Brampton to combine fixed windows with operational windows for more expansive views and more fresh air flow.
Windows Performance
New windows of today have ratings, which means you have a large scope of options when it comes to the performance of the actual windows. The ratings cover the level of energy efficiency of a window (ENERGY STAR certification system), which of the three Canadian climate zones it should be used in and if it has a STC rating (sound transmission class/sound blocking). Other notations made about windows are their U-factor or U-value (resistance to heat loss), SHGC (solar heat gain coefficient), VT (visible transmittance/amount of light that can penetrate through a window), R-value (ability to retain heat) and air leakage (measurement of the susceptibility to heat loss and gain). The choice of glass, how many panes, framing material used, and additional insulation measures also come into play with the ratings of any window.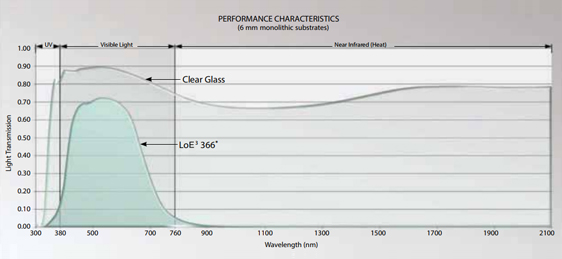 Window After Care & Maintenance
Your new windows are made of up a few components, but mainly the glass, the framing, any casing and the window screen are the main points of interest for you when it comes time to care for your new windows throughout the years to come (you will be informed by our window specialists about warranties and extra 'tips' that help you to keep your windows performing for a very long time). If your windows are operational, that means there are pieces of hardware that should be kept clean and lubricated occasionally (we are here to assist you and provide expert advice on which kinds of lubricants you should use safely for your chosen windows). Using only gentle soaps and warm water, cleaning the glass, inside frame, screen and exterior frame can be done prior to each season to ensure a debris-free performance. The key is to make sure you rinse all soap residue from your windows, as some framing and casing materials can crack or peel if there is a residue of soap left behind.