W

indow

R

eplacement

B

urlington
Window Installation
Whether you have decided to give your home, office or cottage a windows façade facelift, or, you need to replace your windows through deficiencies and lack of energy efficiency performance, you have taken the right first step…arming yourself with facts! Our helpful window specialists can guide you into making good decisions, while staying within your anticipated budget. Choosing the right windows for your home just takes a little bit of knowhow and grasping what will work best for you. Below, we have broken down the complicated ins and outs of understanding the differences between windows, and how you can 'zone in' to the exact window replacement Burlington that you need.
Getting past the gorgeous designer colours and streamline & beautiful window styles, you can set your focus on getting to know that you are not restricted to finding a window that has to fit in the precise spot your old window is now (this is referred to as a retrofit installation). Many people like the idea of a full-frame installation, which basically means the whole window and frame is torn out, right to the studs surrounding it, which can be inspected for any type of damage that caused your old windows to stop performing properly (a great proactive measure against future issues with new windows). Now, with a large area to fill, comes the real fun…your options just opened-up ten-fold! Below, you will read about the different kinds of windows and how they function, but did you know that you can combine more than one style of window to create a whole new design? Custom made windows is when you want to alter the current engineering/manufacturing specifications of a window, and you can combine custom made windows or, you can combine different stock windows! Imagine, creating your own bay window that is made up of a collection of fixed and operational windows…you have created wide, expansive views, plenty of natural light pouring into a room and added great ventilation accessible windows too (just as one example).
Windows Options
There are a well-rounded variety of window styles that function differently and operate differently. The more popular choice nowadays by builders and homeowners is casement windows (sometimes blended with fixed casement windows), for their durability, easy cleaning features, hand crank mechanism which provides additional security when locked down, and their eye-appealing looks (more glass, less edging). Awning windows also have a hand crank function and true to its name, opens-up from the outside creating an awning effect (great for shielding rain from coming into the window). Windows that slide open and closed vertically are single and double hung windows, and horizontally sliding windows are single and double slider windows, and end vent slider windows. Bay windows and bow windows can have all-fixed panes or, you can optimally maximize their performance by incorporating casement windows to the fixed panes for a larger window collection, that open and close for fresh air. You can opt to have double panes or triple panes, with inert gas and/or spacers added for a higher insulation factor. The layers of glass glazing, and low-e coatings help dictate whether your windows will retract or absorb heat.
Windows Performance
All windows come with varying ratings, and it is these ratings that tell you which windows will be 'climate friendly' where you live, how high or low the level of energy efficiency is and so much more. Sound blocking glass will have a STC rating (sound transmission class), the ENERGY STAR certification system covers the level of energy efficiency of each window, U-factor or U-value (resistance to heat loss), SHGC (solar heat gain coefficient), VT (visible transmittance/amount of light that can penetrate through a window), R-value (ability to retain heat) and air leakage (measurement of the susceptibility to heat loss and gain).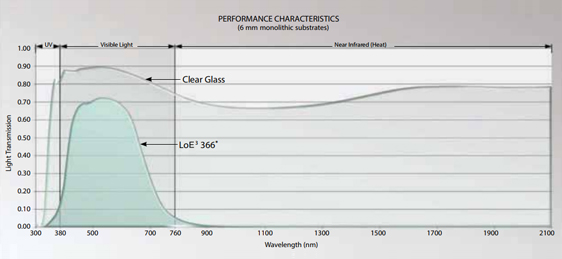 Window After Care & Maintenance
The after care that is required for your new windows leans more towards the type of window chosen (working pieces of hardware that will need cleaning & lubrication), the type of framing material used (exterior frames are exposed to weather, which wood, aluminium, fibreglass and composite materials require higher levels of maintenance as apposed to low maintenance vinyl) and ensuring there is no accidental damage to glass panes. Warm water and a mild soap can be used with a soft, non-scratching cloth, to clean the windows, frames, screens & hardware, both within the interior and exterior.