W

indow

R

eplacement

C

aledon
Window Installation
Making the switch between old windows to new windows is not as challenging as you may think. There are a few decisions that you will need to make, such as if you will want to have a full-frame installation (tear out of the window & framing right down to the studs) or, a retrofit installation (inserting the new windows into the existing frames). You will choose the style of windows that would serve you best and framing material to be used. Window replacement Caledon is easy with new, more energy efficient windows that will enhance the value of any building and puts money back into our customers pocket with excellent energy savings! New windows come with extended warranties, which means your investment into your windows will last quite a long time, so you will want to maybe mix up different styles of windows to develop a wider expanse of glass panes for more natural light flow into a room, or, downsize to a collection of smaller windows…the possibilities are truly exciting for any homeowner!
Window replacement Caledon can be a fun experience! You do not have to see replacing your windows with the same type of windows as the end of your task at hand…you have numerous window style choices, which allows you to get in touch with your inner designer! You have the choice of custom made windows or stock windows, but the fun begins when you explore and envision just how much natural light and fresh air-flow you want to incorporate into any given room. To simply break down the various styles of new windows of today, you can think in terms of sliding windows and hand crank window functions. Sliding windows can either slide horizontally or vertically, or, hand crank windows which are becoming more popular for their added security when locked into the closed position and the tighter, compressed seal it offers. There are fixed windows that do not open or close but are used as a means of flooding a room with natural light only.
Windows Options
A good first decision will be to know how you want your new windows to function within a specific room, do you want good air flow, do you want lots of natural light, or do you want both? Knowing this in advance will help you to narrow down your choices and open-up more possibilities. There are casement windows and awning windows that use a hand crank and windows that slide open and closed like end vent slider windows, there are single slider & double slider windows that move horizontally, and single hung & double hung windows which move vertically. Bay windows & bow windows can be made up of a combination of operable windows like casement windows, fixed windows only, or a combination of both. Fixed windows do not have any open/close function, they are simply used as a means of bringing loads of natural light into a room, without any fresh air ventilation.
Windows Performance
Knowing precisely what ratings mean and how they work in your specific climate zone will add value to your home and ensure you are getting the 'most' window for your money and saving you money down the road. Each window represents a few ratings in various categories, so that consumers like you know precisely how the window performs, in which of the three Canadian climates it is meant to be used in and its energy efficiency rating. The various ratings cover ENERGY STAR® certification, STC rating (sound transmission class), R-value (ability to retain heat), air leakage (measurement of the susceptibility to heat loss and gain), SHGC (solar heat gain coefficient), VT (visible transmittance/amount of light that can penetrate through a window), U-factor or U-value (resistance to heat loss), and low-e coatings (significantly reduce heat loss and prevent harmful UV rays).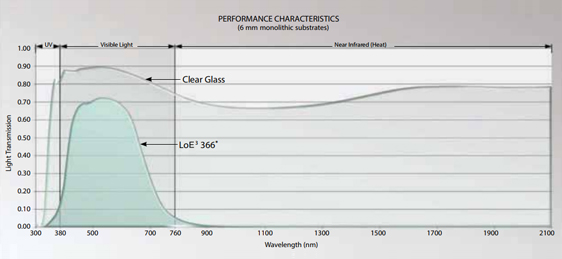 Window After Care & Maintenance
Caring for your new windows is simplified through the cleaning and maintenance of them. Warm water, a soft cloth and a bit of gentle soap will do the trick nicely, for your framing, screens and even your glass panes if you rather not use glass cleaner. The working parts on your windows that open and close is called hardware, which can be gently cleaned too, but should be lubricated periodically to keep the hardware working smoothly and functioning at peak performance.