W

indow

R

eplacement

A

urora
Window Installation
Most people do not consider replacing their windows in their home, office or cottage until it is a necessity, but you can be rest assured that for whatever reason you are thinking about window replacement Aurora, we are here to help you every step of the way. Making the switch between old windows to new windows is not as challenging as you may think. There are a few decisions that you will need to make, such as if you will want to have a full-frame installation (tear out of the window & framing right down to the studs) or, a retrofit installation (inserting the new windows into the existing frames). You will choose the style of windows that would serve you best and framing material to be used. Replacing windows with new, more energy efficient windows does increase the value of any building and puts money back into your pocket for the energy savings.
Once you become familiar with your options for window replacement Aurora types, styles and sizes, there is quite a bit of fun to be had in creating your own window designs. If you are opting for a full-frame installation, then you have the ability to work in a different window collection, you are not restricted in what new windows you want to utilize, your imagination can run wild! New windows come with extended warranties, which means your investment into your windows will last quite a long time, so you will want to maybe mix up different styles of windows to develop a wider expanse of glass panes for more natural light flow into a room, or, downsize to a collection of smaller windows…the possibilities are truly exciting for any homeowner! Our window specialists will assist you in staying within your set budget and provide you with alternate options like custom made windows and additional information that can kick up the efficiency of your new windows, if you should decide to move forward with stock windows.
Windows Options
Highly innovative through our engineering and manufacturing process, new windows of today are trending with excellent esthetics both indoor and outdoor façade, designer colour options, framing materials choices (like aluminium, composite, fibreglass, vinyl and wood) and high-performance standards in operable and non-operable windows. Windows that slide open and closed are still a traditional favourite among some homeowners, with options like single hung & double hung windows (sliding vertically) and single & double slider windows and end vent slider windows (sliding horizontally). Trending today are casement windows and awning windows for their hand crank operation, these windows not only create a tighter compress seal, when in the closed position, the handle lock down mechanism provides additional security. Larger swaths of glass panes are typically found with bay windows and bow windows, but you can combine more than one operational type of window (like casement windows) to create a larger window with opening & closing functions. If you are more interested in windows that do not open or close, but rather, offer loads of natural light into a room, then you may want to consider fixed windows, like picture windows and fixed casement windows (fixed windows are the most energy efficient type of window you can purchase).
Windows Performance
New windows come with an array of ratings and each rating tells you what the windows performance levels are. You will see rating abbreviations, but here we will break it all down for you. Ratings consist of a STC rating (sound transmission class), ENERGY STAR® certification (energy efficiency), U-factor or U-value (resistance to heat loss), R-value (ability to retain heat), air leakage (measurement of the susceptibility to heat loss and gain), SHGC (solar heat gain coefficient) and VT (visible transmittance/amount of light that can penetrate through a window), just to name a few. There are enhancements that can be added to your new windows that increases their rating and overall performance (there are three climate zones in Canada, so windows must have a certain energy rating (ER) to qualify for each zone). Triple pane windows generally have higher ER ratings than double pane, and, therefore, qualify for more areas in Canada.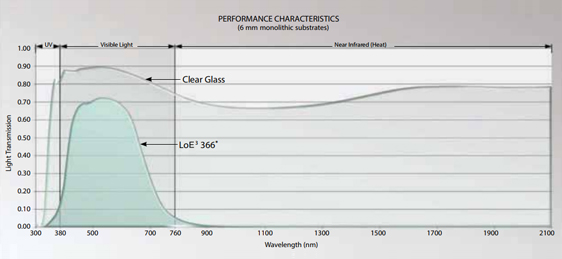 Window After Care & Maintenance
Taking care of your new windows is as easy as putting together a soft cloth, some mild soap and warm water (frames, screen and even the glass panes can be washed down without the use of any chemicals, which is ill advised). The working hardware pieces of your windows do require lubrication occasionally, which you will be given the information on which types of lubrication to use, and how to apply them. Our company strives on helping you meet your window replacement Aurora with ease and comfort.