W

indow

R

eplacement

N

ewmarket
Window Installation
You have taken an excellent first step to your window replacement Newmarket, but doing some research and learning about all your options! We are here to help you take in all the pertinent information that you should know to make sound decisions, and apply it to your window replacement investment. Our team of window specialists will guide you in staying 'on track' with your budget and get down to the nitty gritty of precisely what you want in style choices and what you need as far as window performance. There are three climate zones in Canada, so you will want to take your specific climate into consideration first and foremost as the first step forward (windows must have a certain energy rating called ER, to qualify for each zone).
Believe it or not, window replacement Newmarket can be a fun experience! You do not have to see replacing your windows with the same type of windows as the end of your task at hand…you have numerous options, which allows you to get in touch with your inner designer! Once homeowners realize they do not have to do a retrofit installation (replacing an old window with the exact sized window that will use the same frame) and that a full-frame installation is more desireable (both window and frame are removed, which opens-up space options for new window collections designed by YOU). You have the choice of custom made windows or stock windows, but the fun begins when you explore and envision just how much natural light and fresh air-flow you want to incorporate into any given room.
Windows Options
The most trending window right now is casement windows for their durability, versatility, sleek lines with larger glass areas, their hand crank function for tighter seals and their accessible exterior glass panes from within the homes interior (no more power washers or ladders to clean the outside glass!). Also using a hand crank function is awning windows (cranking the glass pane out just like an awning), which are superior for deflecting rain, while still allowing fresh air to enter a room. Sliding windows come in different styles and operate vertically (single & double hung windows) and some horizontally (end vent slider windows and single & double slider windows). Bay windows and bow windows are great for larger sightlines, but now you have even more choices, you can implement operational windows like casement windows, to design a fixed and working windows collection. Fixed windows like picture windows and fixed casement windows are ideal if you just want to allow lots of natural light into a room, without worry of air ventilation. The framing for your new window replacement Newmarket will be decided once you have chosen which style of windows would suit you the best. Material options for framing consists of wood, vinyl, aluminium, fibreglass and composite, with vinyl being the top contender for its low maintenance, long life, cost effectiveness and looks.
Windows Performance
The ratings are necessary and cover many aspects like the level of energy efficiency of a window (ENERGY STAR certification system), which of the three Canadian climate zones it should be used in and if it has a STC rating (sound transmission class). Other ratings for windows are U-factor or U-value (resistance to heat loss), SHGC (solar heat gain coefficient), VT (visible transmittance and amount of light that can penetrate through a window), R-value (ability to retain heat) and air leakage (measurement of the susceptibility to heat loss and gain). There are additional optional features that you can incorporate with double paned windows to maximize their performance (low-e coatings, spacer, gas fills, security glass and engineered thermal insulation), but with three different climate zones in Canada, triple pane windows generally have higher ER ratings than double pane, and, therefore, qualify for more areas in Canada.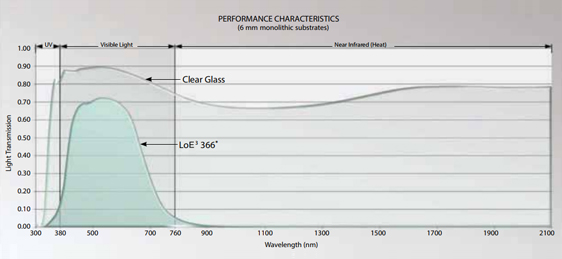 Window After Care & Maintenance
You have invested your budget into window replacement Newmarket and you are all set…now, to keep your new windows in peak condition. Cleaning your windows about four times a year or, at the turn of each season, can be accomplished simply with some warm water, mild soap and a soft cloth (no harsh chemicals or scratching pads, for these will damage the glass and framing). Functioning windows that open and close have hardware, which will need cleaning and occasional lubrication (our window specialists will guide you on what kinds of lubrications you should have on hand and how to apply the lubrications effectively).