W

indow

R

eplacement

B

owmanville
Window Installation
Restore, replenish or replace…there are a variety of reasons that homeowners consider window replacement Bowmanville. Windows play a big part of any cottage, home or office environment, it is versatile in allowing in fresh air flow, they can flood rooms with natural light and they can be an expansive spy glass to the outside world. Choosing your new windows can be more fun than you think, with designer colour palettes, various window combinations and little extras to pump up the performance of your new windows, window replacement can really express your personal style! The aesthetic look of your new windows can be 'tweaked' for even more eye-appeal (custom trim, grills, tinted glass for privacy, arched windows and much more!).
Besides investigating the styles of windows available to you, our customer, there will be other considerations to take in, such as interior and exterior framing materials (vinyl, wood, aluminium, fibreglass and composite), type of installation (a full-frame installation or a retrofit installation) and colour palettes. In today's trending designer windows and their styles, (and knowing that you are no longer restricted to replacing the same type of window or window format), creating your own 'designer-dripping style' makes this whole process very worth it! You are free to use a collection of windows together to create a new look, couple windows together to provide various functions and even design a larger set of windows within a bay or bow window setting to maximize views and air flow! Now is the time to consider how you want your window replacement to work for your own personal style and the functionality that works best for your home.
Windows Options
Window replacement Bowmanville offers our customers information on mixing and matching various window styles which is trending, with both homeowners and builders. Sliding windows (single & double hung windows, end vent slider windows and single & double slider windows) can slide either horizontally or vertically. Hand crank windows (casement windows and awning windows) use a small hand crank mechanism to open and close windows outward and inward and provide a tighter seal. Another type of window is a fixed window that is not operational (like a fixed casement window or a picture window) but allow lots of natural light to flood any room or area, which can provide more energy efficiency too at the same time. Bay windows and bow windows can have all-fixed panes or, you can optimally maximize their performance by incorporating casement windows to the fixed panes for a larger window collection, that open and close for fresh air.
Windows Performance
New windows have ratings and performance standards that must be met through the manufacturing process, to ensure the best quality and energy efficient windows. Most window types that are newer are coated with low emissivity coatings (low-e glass) and insulated sashes & frames, which enhances energy savings, makes a room more comfortable and less chances of condensation appearing on the glass. For sound transmission reduction from outside noise pollution, you can opt to have triple glazing on your glass panes. Nowadays, there are labels & certifications dedicated on windows to specifically show which of the three Canadian climate zones the windows are designed and manufactured for, which even furthers our commitment to our customers to make sure the 'climate-friendly' windows you are choosing fits your personal weather-dictating environment. The ENERGY STAR® certified windows are the most energy efficient windows product and provides far more energy savings!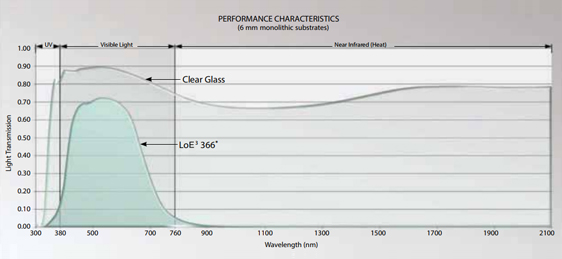 Window After Care & Maintenance
All glass surfaces, both in the interior and exterior, can be cleaned with a gentle soap & water, or, glass cleaner, with a soft, grit-free cloth (begin at the top and in circular motions, work your way down to the bottom, this will save on cleaning solution collecting in the bottom frame & working parts). This same cleaning method should be applied to exterior of windows too. Framing that is around your windows requires a little bit of extra special attention, and to clean them well, always remember to rinse away any and all mild soap residue BEFORE it has a chance to dry. The hardware or working parts of your windows do require lubrication from time to time to keep them in good working order. Cleaning the hardware can be done with a mild soap & water and a soft cloth, including the hinges, locks, handles, operating arms or hand cranks (make sure to rinse well without soaking the hardware with water). When it comes to lubricating the hardware (when completely dry and free of any dirt or residue), you can use lithium grease, automotive grease or even petroleum jelly.