W

indow

R

eplacement

B

rantford
Window Installation
The change over from old windows to new windows can be a fun experience and even a little bit exciting, because nowadays, windows kind of have their own personality, with different dimensions, styles, functions, performance factors, a wide berth of price points and varying levels of energy efficiency. You can take an in-depth look at custom made windows or stock windows, re-think how you want your replacement windows to perform for any given room, and fuse together fresh ideas for possibly a new look to go with your new windows. Window replacement Brantford and our great team of windows experts makes taking that first step (and to the last step of installation & after care) super simplified for our customers!
Our customers can be creative and design their own 'fresh look' that will not only enhance the interior décor of their home, but the exterior façade as well! This is where the fun stuff begins, looking at all your options and playing with the notions of re-vamping window spaces with more energy efficiency, sleeker styles, better fresh-air flow and framing materials, that will add that 'pow' factor to your home! There are a few decisions that you will need to make, such as if you will want to have a full-frame installation (tear out of the window & framing right down to the studs) or, a retrofit installation (inserting the new windows into the existing frames). You will choose the style of windows that would serve you best and framing material to be used. Replacing windows with new, more energy efficient windows does increase the value of any building and puts money back into your pocket for the energy savings.
Windows Options
Trending today are casement windows and awning windows for their hand crank operation, these windows not only create a tighter compress seal, when in the closed position, the handle lock down mechanism provides additional security. Windows that slide open and closed are still a traditional favourite among some homeowners, with options like single hung & double hung windows (sliding vertically) and single & double slider windows and end vent slider windows (sliding horizontally). Larger swaths of glass panes are typically found with bay windows and bow windows, but you can combine more than one operational type of window (like casement windows) to create a larger window with opening & closing functions. If you are more interested in windows that do not open or close, but rather, offer loads of natural light into a room, then you may want to consider fixed windows, like picture windows and fixed casement windows.
Windows Performance
Window replacement Brantford cover a variety of conditions and performance factors that serve both the inside and outside of your home. The various ratings cover ENERGY STAR® certification, STC rating (sound transmission class), R-value (ability to retain heat), air leakage (measurement of the susceptibility to heat loss and gain), SHGC (solar heat gain coefficient), VT (visible transmittance/amount of light that can penetrate through a window), U-factor or U-value (resistance to heat loss), and low-e coatings (significantly reduce heat loss and prevent harmful UV rays). There are additional options that can enhance the glass further for a higher impact & rating like increasing the number of panes used (double to triple) and adding glazing layers. There are enhancements that can be added to your new windows that increases their rating and overall performance (there are three climate zones in Canada, so windows must have a certain energy rating (ER) to qualify for each zone). Triple pane windows generally have higher ER ratings than double pane, and, therefore, qualify for more areas in Canada.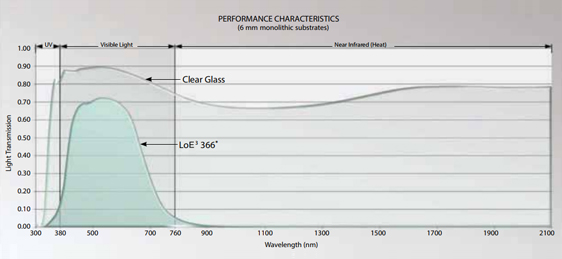 Window After Care & Maintenance
The working hardware pieces of your windows do require lubrication occasionally, which you will be given the information on which types of lubrication to use, and how to apply them. Cleaning the hardware can be done with a mild soap & water and a soft cloth, including the hinges, locks, handles, operating arms or hand cranks (make sure to rinse well without soaking the hardware with water). Taking care of your new windows is as easy as putting together a soft cloth, some mild soap and warm water (frames, screen and even the glass panes can be washed down without the use of any chemicals).