W

hen

T

o

R

eplace

W

indows
Learning How to 'Eye' Your Windows
Knowing when to replace windows is not something every homeowner is familiar with, but learning how to 'eye' your windows for performance issues and framing & seal damages, is a huge plus. Most people that are considering replacing their windows, stems from wanting to get more energy efficient windows that will help in the process of conserving resources like heating and air conditioning. Once you know about the different pieces that makes up your whole window, 'eyeing' them for defects, performance issues or damage, will help you to really know for sure if your windows need replacing. Holding your windows in place are the frames (made from various materials like wood, vinyl, aluminum, etc.), and sometimes surrounding the frames is casing or mouldings. The glass panes are the windows themselves. Now, there are more intricate pieces that vary from window types, but generally if your windows are operational, they will have sashes, hinges, hand cranks, lock handle, rails, lifts, balance and mullion. These pieces that work together to operate your windows will quickly tell you if they are not working at peak performance…your windows will simply not function properly and may show signs of visual damage. Inspecting your windows very carefully, are you noticing any signs that may lead you to believe that new windows are in order?
Replacement or Just Repaired?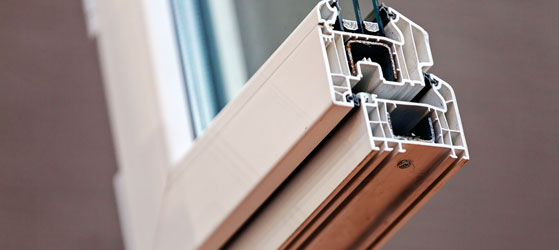 High electric bills typically provoke homeowners into action, but before you are ready to toss out the old and install the new, there are a few things you can check first, to make sure that your existing windows are ready to be pulled. The glass panes in your windows, are they solid without cracks or discolouring on the inside or the outside of your home? If not, then look at your framing and the current material its made from, is the framing decaying, rotting, splitting, cracking, peeling or warping out of shape? If not, and they seem in good condition, both in the interior and exterior of your home, then you can check the sealant & caulking. Checking the outer edges of your window frames both indoors and outdoors, you will see smooth lines of caulking, is the caulking cracked, discoloured anywhere, peeling away or missing in spots? If not, then there is one more thing you can check. Are your windows performing smoothly when opening and closing? Are all mechanisms in place and functioning as they should be? If you are not having any issues with the performance of your windows, and there is no visible evidence of damage, wear & tear or non-working hardware, and there are no drafts or leaks in your windows, then you may be jumping the gun with window replacement, maybe some new paint and a good cleaning is all your current windows need.
Working Within Your Budget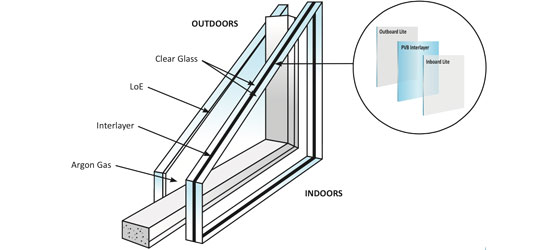 If and when to replace windows is your decision, our friendly window specialists and company staff are here for you, to help guide you and offer advice, and if there is a budget in place, we will work with you to stay within it. Every window type has a distinct, unique purpose, so narrowing down how you want your windows to function, the style of windows, colours and materials used for framing, can all be decided up front. The advanced technologies that are engineered into today's windows do come at a price, but working with you, we believe there are cost-effective solutions that will meet your expectations.
Other Considerations
If you are thinking about purchasing new windows for your home, cottage or business offices, being informed of all your options prior to making decisions is of paramount importance. There are numerous 'add-ons' with glass glazing, pane layering, framing materials, insulation additions and accessories and extra hardware opportunities that not only increase the performance of your new windows, but adds even more energy efficiency and eye-appealing 'punch'. Our service extends to custom made windows, where you can get very creative and have a lot of fun with designing your own 'unique to you' style, adding even more value to your home! You can make your new windows the focal point of your home, from either the exterior/street view or as part of your interior décor personal statement.