W

hy

V

inyl
Perks & Plus's
Why vinyl... there are many perks and plus's when choosing vinyl windows, with the benefits like being far more economic, easily custom made, 50 + years of durability and very little upkeep that can be done privately. There are plenty of styles and designer colours to choose from, and because PVC can be modified more easily than other materials, custom vinyl windows are not only highly desireable by builders & designers, it tends to be the preferred framing for many styles of windows. Vinyl is known to be thermally resistant, economical, easy to modify because it is a few chemicals added together to form a type of plastic, it is safer for the environment and has a higher resistance to being deteriorated by the strong rays of the sun, and rain water often keeps the exterior vinyl cleared away of unwanted build up of dust and air born dirt. These pluses are why vinyl…less upkeep, strong and durable.
Window Types & Vinyl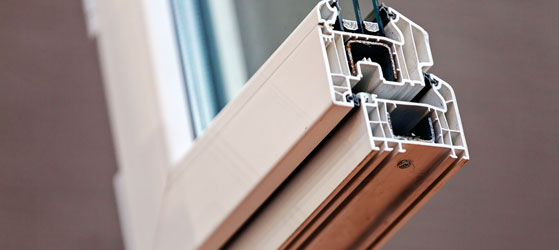 The glass in windows panes are tucked neatly inside a frame, and this is what vinyl windows are, the vinyl is just one, of a few types of materials used to frame windows. The vinyl used for windows is a blend of PVC and added composite materials and/or metal, to reinforce the frames to improve performance, durability & strength. The sashes that are used in conjunction with the window function itself, can also be made of vinyl material, and the vinyl is manufactured to make up the perimeter frame and surrounding frames. Many kinds of windows employ vinyl as the framing agent like casement windows, fixed windows, single & double hung windows, single & double slider windows, awning windows, end vent slider windows, bay windows and bow windows, just to name a few. There are other factors to consider when considering choosing vinyl material and its colour, like just how much of the windows & framing should 'steal the show' with both the interior and exterior? If the feature focal point is not your windows, you may want to make them subtler, so they do not take away from gorgeous landscaping, beautiful siding or interior design décor.
Caring for Vinyl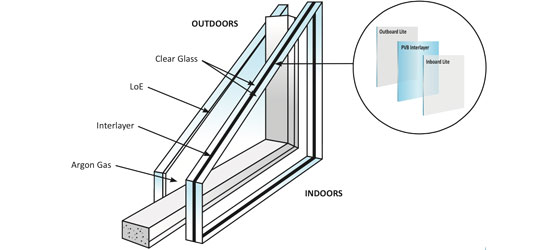 Why vinyl…vinyl can be cleaned a couple of times a year outdoors with just simple, gentle soap cleaners that are commonly found in people's homes and this can easily be done by you (no additional costs for chemicals or technical service calls, mild soap and warm water does the trick beautifully). Make sure to rinse the vinyl framing well, for residue of soaps can affect the performance of vinyl in a negative way, both with the interior framing and exterior framing. If you are tempted to use any cleaners on your interior framing, then a soft, non-scratching cloth and some warm water & mild/gentle soap will do, no harsh chemicals or abrasives and rinse all residue off the framing before it has a chance to dry completely. Even a damp cloth will remove any dust or dirt from the vinyl, both inside and outside.
Longevity of Vinyl
The long-time life of vinyl is appealing for the environment, plastic products are not easily recyclable but the longevity of vinyl windows helps to keep them out of landfills, which is excellent for the environment! Another factor to consider is the lifespan of vinyl, compared to other materials used to frame in windows, vinyl can last up to 50 years or more, which is perfect for people that want not only a no-fuss window frame, but also durability and long life! Because of its longevity, vinyl tends to be a one-time investment, unlike some other types of window framing materials. Vinyl windows do not require painting every few years, and they do not require special cleaning or maintenance (they do not corrode, peel or decay because of weather conditions or condensation). Why vinyl...vinyl has a great look, clean, contemporary lines and a modern twist on the overall appeal of various windows. When the vinyl window frames are welded in the corners (fusion or heat-welding), this can add real strength for increased durability. For homeowners that want a bit of energy efficiency added to the windows frames, some windows can be installed with vinyl frames that possess foam insulation. New windows or old windows replacement…vinyl is a superior choice!