H

ow

T

o

C

hoose

W

indows
Your Personality
A great way to kick off this major undertaking (yes, learning how to choose windows and going through the steps is a detailed process), is to nail down your own personality. New windows are vividly different and almost have individual personalities themselves as you will learn before making your choices. Adding these personalities to your home is a fun and creative way to express yourself and your vision. Talking to one of our window specialists will help you along your window journey and assisting you with the confidence needed to make clever and sound decisions in how to choose windows that suits you, for many years to come. One of the great bonuses of new windows is their excellence in technology-driven engineering and manufacturing, with energy-friendly, soundproofing, and insulated options (no more worries about heavy window treatments & curtains, that is a thing of the past!).
Your Home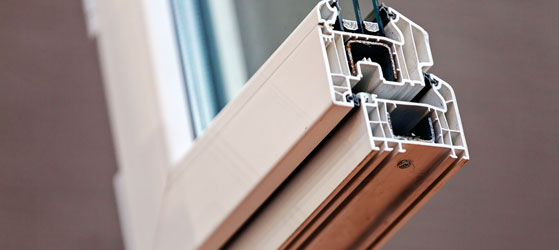 Your home is the one place where you can unleash your inner self through design & décor features, furnishings, doors character, landscaping features, roofing, siding and of course, impressive windows that 'reflect' your tastes. Prior to making final decisions on windows, it is always a wise decision to have a home energy inspection, either by a professional inspector or, you can attempt to do this yourself (a bit of research into energy-losing/thermal transmission concerns that could exist in your home, can be addressed and repaired/replaced). From the foundation of your home, to your roof and everything in-between, must come under scrutiny, even attached garages, outside decks/balconies and add-on's.
Your Design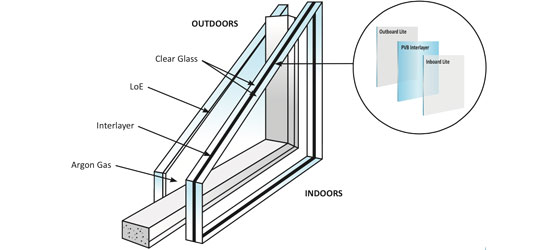 Now comes the fun part of how to choose windows…let's dive into your options! There are basically two types of windows, windows that open & close and windows that are fixed into place with no options to open or close. Fixed windows generally are picture windows (hence their name) that lets in lots of natural light from outside and may provide views, but has no other function. Then, you get into working windows, some that have one working pane and some with two working panes, that open and close at your leisure. Going back 'old school' are single & double slider windows, they slide open and slide close, in a horizontal direction, so you can adjust how much or how little you wish to have fresh air ventilation. Now, comes the windows with a bigger 'pop' of personality! Many people (like builders and homeowners) tend to lean towards casement windows because they are very versatile, can easily be multiplied to provide a more expansive swath of incoming natural light and loads of fresh air, they are aesthetically appealing, fit into any architectural structure, beveled exterior sash designs (larger glass area) and slim appearance. Casement windows use a crank handle to open & close the multi-directional panes, and in the closed position, the handle locks down into place, ensuring a tight seal and adding security. The single & double hung windows offer something slightly different, the single hung window has one sash that opens and closes vertically (think only the upper half of the window is operable) and the double hung window has two sashes that open, close and slide vertically (think both the top and bottom of the window is operable). There are very quaint awning windows, that opens and closes just like an awning, from the bottom and inwards, and controlled with a hand crank. End vent slider windows have a fixed centre window with an operable window on each side. Bay windows and bow windows are great for providing wider expanses of glass panes for both air intake & views (which also creates a lovely little ledge on the interior of a home).
Sit Back and Enjoy!
Now that you know the basics on how to choose windows (what portrays your personal style and the desired window performance), and after you have decided on the designs, which framing material, glass glazing, number of panes, designer colours, castings (the moulding that go around the window frames), accessories & hardware, it's time to sit back and watch our window installation specialists transform your vision into a reality…right before your eyes! When all your windows are installed and you can step back and admire them, remember that you created a 'custom to you' masterpiece!