E

nergy

S

avings
Better for The Environment & Economy
Energy savings is the result of energy conservation & reduction, which takes less effort than many people may think. Preserving energy within your home is helpful to the environment, the economy, and to your wallet (who doesn't want to save money?). You are probably wondering just how you can go about doing your part to gain those energy savings…and we are here to help (we place energy savings for our customers, the environment and the economy high on our priority list when it comes to our products & services). Just as your home is full of character & personality, which reflects your personality, your windows too have personalities and a big part to play in the grand scheme of energy savings! New windows have ratings and standards that must be met through the manufacturing process, to ensure the best quality and energy efficient windows. Why are these ratings and standards in place? It is to ensure that our engineering designs and manufacturing practices contributes to consumers' (like you, your friends and your family) will have the highest quality, most durable, energy-energized and cost-effective windows as possible!
Windows Performance & Rating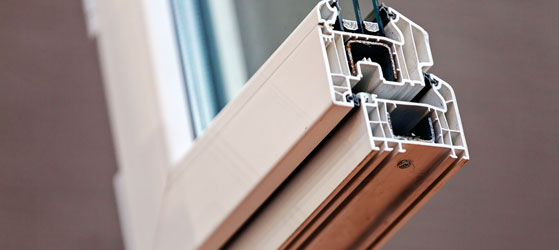 There are a few factors to consider with your current windows or windows that you are going to buy new, either through customization or readily available. The difference between choosing a standard window and a ENERGY STAR® certified most efficient windows product is approximately 40% in energy savings! The ENERGY STAR certified designation can also be applied to doors too! Most window types that are newer are coated with low emissivity coatings (low-e glass) and insulated sashes & frames, which enhances energy savings, makes a room more comfortable and less chances of condensation appearing on the glass. For sound transmission reduction from outside noise pollution, you can opt to have triple glazing on your glass panes. Nowadays, there are labels & certifications dedicated on windows to specifically show which of the three Canadian climate zones the windows are designed and manufactured for, which even furthers our commitment to our customers to make sure the 'climate-friendly' windows you are choosing fits your personal weather-dictating environment.
Energy Savings Lost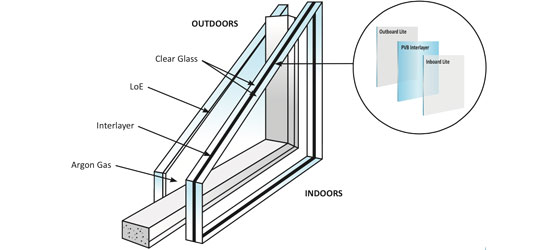 Windows do not consume energy, but rather, can be a big source of energy loss. If your windows are drafty, covered in condensation when the temperature fluctuates, if there is non-existent weather-stripping, wear & tear to window frames, windows that will not close and lock properly, then you are experiencing energy loss. In the winter months, your heating source will not work efficiently, causing you to raise the thermostat, and cooling systems also will not work properly and force you to increase its power output. A few little changes and some proactive 'investigating & repairing' will go a long way to saving you energy loss and money loss. Using less energy to heat & cool your home does help the environment and in the long run, the comfort levels you should feel in your home.
Energy Savings Gained
Energy savings can be increased by having inert gases injected between glass panes for more insulation and certain types of framing materials like vinyl can also have insulating. If you are working with older windows, there is also clever ways of enhancing your existing windows to make them more energy savings friendly! Storm windows are popular for their added protection against the elements, but there are a few things to check and fix on your existing windows BEFORE you incorporate storm windows. Check your window frames, do they need to be painted, repaired or cleaned of debris & dirt? How is the caulking around the windows? Do you need to remove and replace the caulking for a tighter seal? Look at the weather-stripping, is it in good condition, or should it be replaced? Adding storm windows after you have touched on all the above points will ensure that you have done all that you can to heighten those energy savings! There is also one more 'tip' for improving your windows performance and energy efficiency…window treatments & coverings, do you have thick curtains hanging in front of the windows, or blinds, shades or light curtains? The thicker and heavier the window coverings, the better energy savings (open them during the day for warmth of sunlight and close at night to capture & maintain the warmth).