E

nergy

E

fficiency
What Is Energy Efficiency?
Energy efficiency basically translates into using less energy, to provide adequate results, without using the extra energy (so, in this case, less is more). To achieve energy efficiency within your home, office or cottage/vacation home, it is a simple matter of understanding how you can take control and make your home more energy efficient. Windows are usually a big culprit of energy loss (sometimes doors too), when they are old or are not properly maintained. New windows are manufactured with all kinds of perks and extras, to give you the highest quality windows & frames, that are energy efficient to some degree. There are several ways to update older, existing windows to be more energy efficient, or new windows replacement is a great strategy too (we are here to assist you in finding the best solutions for your personal needs).
How Energy Efficiency Effects You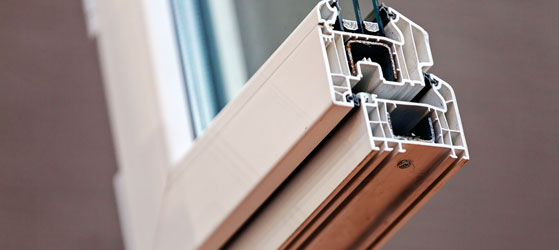 Believe or not, taking a minimal amount of time to perform an 'investigation' of your current or newly installed windows can save you hundreds of dollars each year. Older windows can develop drafts, leaking, condensation issues and structural damage around the windows and windows frames. Being proactive in windows inspection for imperfections only takes a few minutes of your time (even new windows should be periodically inspected and maintained at the turn of each season). A great 'tip' for improving your windows performance and energy efficiency is taking a good look at your current window treatments & coverings, do you have thick curtains hanging in front of the windows, or blinds, shades or light curtains? The thicker and heavier the window coverings are, the less energy efficiency is lost. New windows have ratings and standards that must be met through the manufacturing process, to ensure the best quality and energy efficient windows. Why are these ratings and standards in place? It is to ensure that our engineering designs and manufacturing practices contributes to consumers' (like you, your friends and your family) will have the highest quality, most durable, and energy efficient windows as possible!
Improvements & Betterments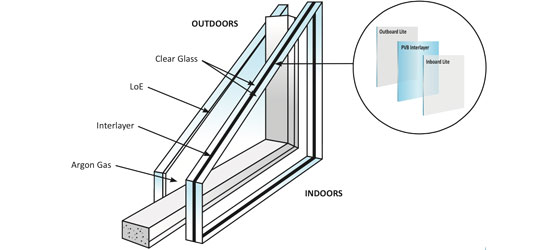 There are money saving ways of enhancing your existing windows to make them more energy efficient! Storm windows are popular for their added protection against the elements, but there are a few things to check and fix on your existing windows prior to you adding on storm windows. Check your window frames, do they need to be painted, repaired or cleaned of debris & dirt? How is the caulking around the windows? Do you need to remove and replace the caulking for a tighter seal? Look at the weather-stripping, is it in good condition, or should it be replaced? Adding storm windows after you have touched on all the above points (and carried out the necessary repairs & replacement) will ensure that you have done all that you can to maximize your energy efficiency. Different window types that are newer, are coated with low emissivity coatings (low-e glass) and insulated sashes & frames, which enhances energy efficiency, and makes a room more comfortable with less chances of condensation appearing on the glass. For sound reduction from outside noisy sounds, you can opt to have triple glazing on your glass panes. New windows possess labels & certifications on windows to specifically show which of the three Canadian climate zones the windows are designed and manufactured for, (which even furthers our commitment to our customers) to make sure the 'climate-friendly' windows you are choosing fits your personal weather-dictating environment. New or older, once you have implemented your strategy with your windows, you will notice the comfort zone in each room to be noticeably higher.
Keeping A Sharp Eye on It
It only takes a quick couple of minutes to give your windows the 'once over' to make sure the frames are in good shape (no cracking, peeling, leaking or deterioration), the windows are in good working order (unless they are fixed windows like picture windows), and the windows and tracks are clean and free of debris. Keeping your frames and windows clean & lubricated (if operable windows), will extend their lifespan and offer you and your family comfort all year round. New windows replacement is sometimes the more exciting option for homeowners, as there are many designer colour palettes to choose from, new window engineering technologies and hardware & accessory options, to further 'create' your own personal style.