D

oor

R

eplacement

B

rampton
Door Replacement Brampton
Just like the people who purchase them, doors have plenty of personality and diversity! When you find that you are in the market for new door replacement Brampton, then you can see this as an opportunity to be inspired to create a new design style for your home (which is one of the main focal points from both the street and the interior of your home). The choices before you for new doors are numerous, from ranging performance factors to materials and colour varieties to accessories (hardware & decoration options), to incorporating custom extras like glass patterns, sidelites, transoms and frame & trim style touches. Your home requires many different types of doors that perform different functions like entrance doors, patio doors and storm doors, and that come in a wide range of styles, and talking with our team of door specialist, will arm you with the most up-to-date information to make sound decisions and stay within your budget.
Medley of Materials
The first fun thing to do when choosing door replacement Mississauga is, picking out the doors' material, and knowing what types of materials are available to you (stock doors or custom made) really does help launch this process. Aluminium is usually a sound choice for patio frame material & storm door material, as it resists the weather elements well, it is lightweight yet strong enough to carry glass panes, it is ideal for sliding and swinging doors and is paintable or factory finished. Wood material is the more expensive option, but many homeowners love their authentic woods when it comes to their entrance doors. Wood has always provided a decent degree of energy efficiency, the various types of woods like oak can be painted/stained or veneered, wood requires the most maintenance to perform well and wood can rot, crack and warp with changes in humidity, moisture and fluctuations in temperatures. Steel is a great material to use for an entrance door for added security via its strength, or a patio door, but is less energy efficient than some of the mentioned materials, and is susceptible to denting. Steel is strong, it can be painted or provided with a factory finish and is cost effective. Fibreglass is versatile, it is made either plain or in clad wood (authentic-looking wood-grain textures), which can be veneered, painted or factory finished, it is very resilient to all weather elements (it does not contract or expand like other door materials), it is strong, minimally conducts heat or cold (energy efficient), works well with framing and is super-low maintenance. Vinyl/PVC doors are about as durable as a door can get, they have 50 + years of longevity, are low maintenance, very durable and even hold up to scratches (they are painted all the way through), possesses thermal blocks in the frame (absorbs heat so no losses in the winter or summer – energy efficient) and withstands all weather conditions.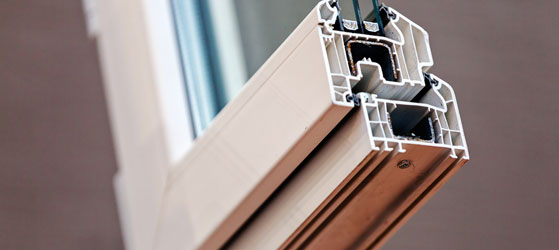 <
Details' Diversity
With door replacement Brampton, you may be looking for sliding replacement doors or hinged doors, but knowing some vital information first is a great way to continue your quest for knowledge. Think about the panel type and options for glass panels, glass options (performance perks like Low-e coatings, decorative accents, impact resistance, textured glass and internal glass blinds or grids, just to name a few). How you want your door to be configured (a single door, double door, sidelites & transoms) and the door swing (inswing or outswing) and the door handing (which direction the door will swing – left hand inswing or right-hand inswing). These are all important factors to consider.
Inspiring Elements
The hardware or 'furniture' that usually accompanies doors are items like handles, hinges, door stops, knob sets, deadbolts, levers and other pieces that do have a harmonious working with the actual door components. There are different types of glass options, like statement glass, select glass, value glass and obscure glass, which can utilize caming (metal framework that holds the decorative glass in place and can be matched with the hardware used on the door itself). Other glass considerations are Low-e coatings for energy efficiency, or to add elements of privacy, you can 'look into' glass tinting or frosting. Custom designs that you create with our team of doors specialists, will give you precisely what you want with door replacement Brampton. Our sidelights come in a gorgeous collection of combinations, and some can even incorporate transoms above the door and sidelights combined!